Who is Allison Scagliotti
Allison Scagliotti is an actor, musician, and director. While she rose to fame due to her role in teen sitcoms and sci-fi shows, these days, she's making a name for herself as a musician.
Allison Scagliotti was born on September 21, in Monterey, California, in 1990. She's best known for roles in "Drake & Josh", "Warehouse 13", and "One Tree Hill". However, you might not know that she is also a musician that goes under the name Le Femme Pendu.
What other names does Allison Scagliotti go by?
Her full name is Allison Glenn Scagliotti-Smith. She typically works using the shortened version of Allison Scagliotti. However, throughout her career, Scagliotti has also been credited as Allison Scagliotti-Smith when she played Emmy in the series "Back When We Were Grownups". In addition, Scagliotti's musical moniker is Le Femme Pendu, which is French for The Hanged Woman.
The early years of Allison Scagliotti
While Allison Scagliotti was born in California, she moved with her family to Mandeville, Louisiana as a child. She was interested in performing from a young age and participated in a Louisiana talent program at just five years of age. Later, she moved to New York with her mother in 2003.
What was her first major dramatic role?
While Scagliotti had appeared in several small TV shows, her first lead role came in the short film "Redemption Maddie". Scagliotti played Maddie Clifford; it's a dark and twisted tale that picked up a few awards.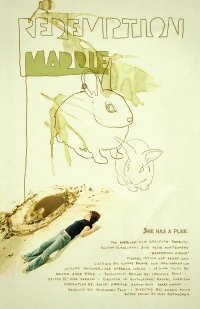 What are Allison Scagliotti's most famous roles?
Allison Scagliotti has appeared in several movies and TV shows. However, she is perhaps best known for her role as Mindy Crenshaw in "Drake and Josh".
She extended her range with a recurring role as Abby Brown in the TV drama "One Tree Hill" before becoming a regular on the cult favourite science-fiction comedy-drama "Warehouse 13", playing the gifted genius Claudia Donovan. While she was credited as a guest star for the first two seasons, she appeared in over 60 episodes of the show. Scagliotti also took the role of Camille Engelson in the long-running series "Stitchers".
Scagliotti behind the camera
Scagliotti is also known for her work behind the camera. She has worked as a director on a short called "The Cards" and the TV shows "Just Roll With It" and "Henry Danger". Additionally, she has credits as an executive producer on the aforementioned "The Cards" and the vampire comedy "Chastity Bites", where she also played the character Leah.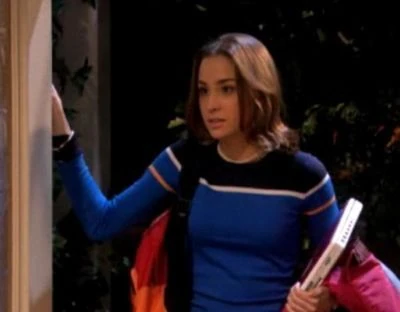 Is Allison Scagliotti still acting?
Yes, Allison is still acting. She has taken some minor roles in recent TV shows, including "That Girl Lay Lay" in 2021 and "The Rookie: Feds" in 2022. She also has an upcoming role in the TV comedy "Joint Custody", where she is credited as Allison Scagliotti Smith. However, since 2018, it's fair to say that acting hasn't been her primary focus. As mentioned above, she has spent some of the last few years producing and directing.
Additionally, she has put a lot of time into music. At first, she started performing with the band Nice Enough People, with some of her ex-cast mates from "Drake and Josh". Here is a video from a concert they did in the LA Mint a few years ago if you want to check them out. However, since then, she has started an avant-garde project under the name Le Femme Pendu.
What is Le Femme Pendu?
Allison scagliotti's musical alter ego, Le Femme Pendu, celebrates three F's that are close to her heart: Feminism, Film, and France. Over the course of two LPs, she honours all three by singing about female characters in horror movies in French.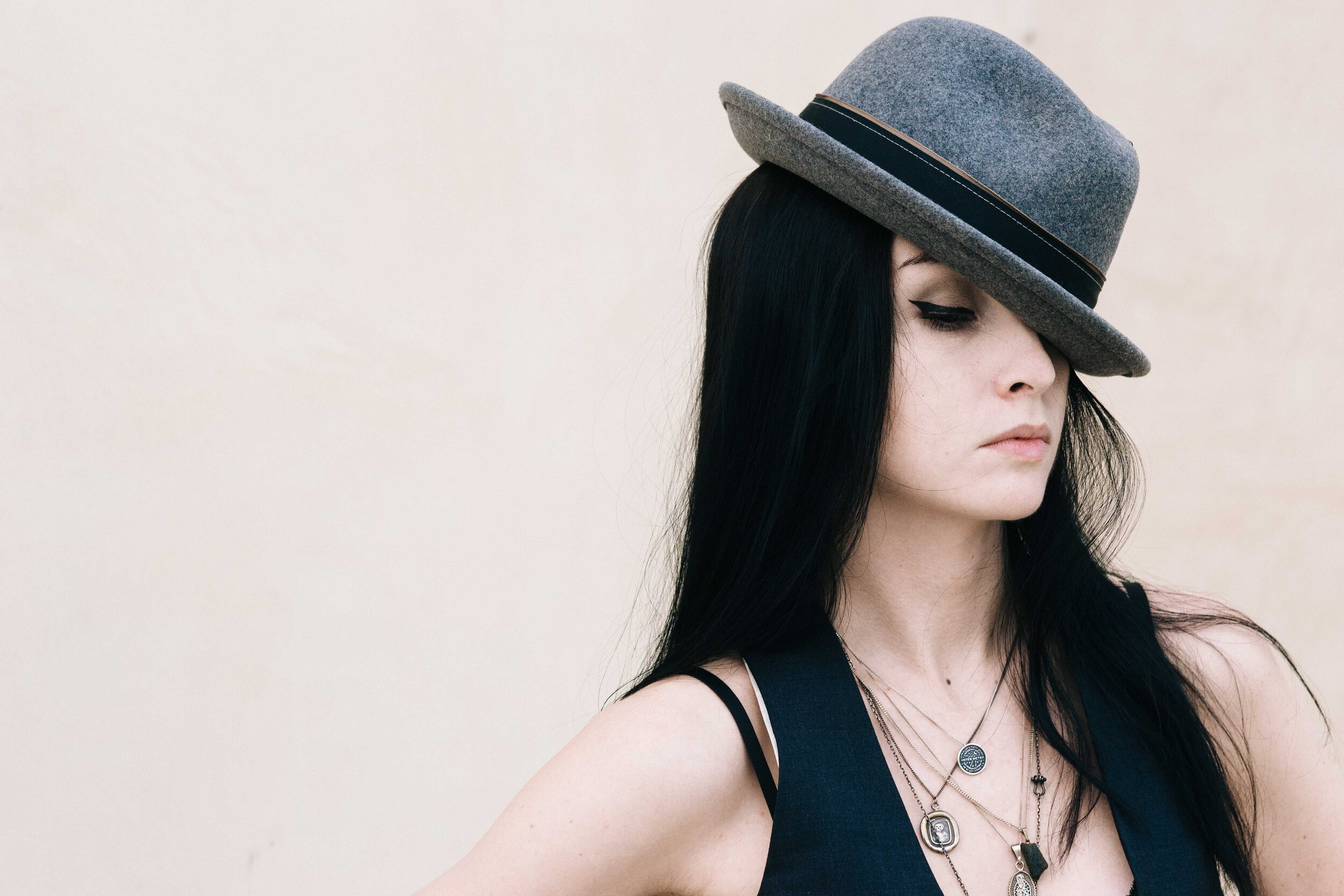 How did Allison Scagliotti learn music?
When Scagliotti wanted to take a break from acting, she considered doing a media studies course. However, soon she was drawn to music. She took a number of online music courses, completing programs for blues guitar and then further certificates in guitar and vocals. From there, she enrolled in an online bachelor's degree course in Interdisciplinary Music Studies.
Does Allison Scagliotti have any famous relatives?
According to Wikipedia, Allison Scagliotti has two famous first cousins. The first is Wake Snowboarder Alex Scagliotti, while the other is Kevin Pfeffer, the lead singer for the band Five Minutes to Freedom.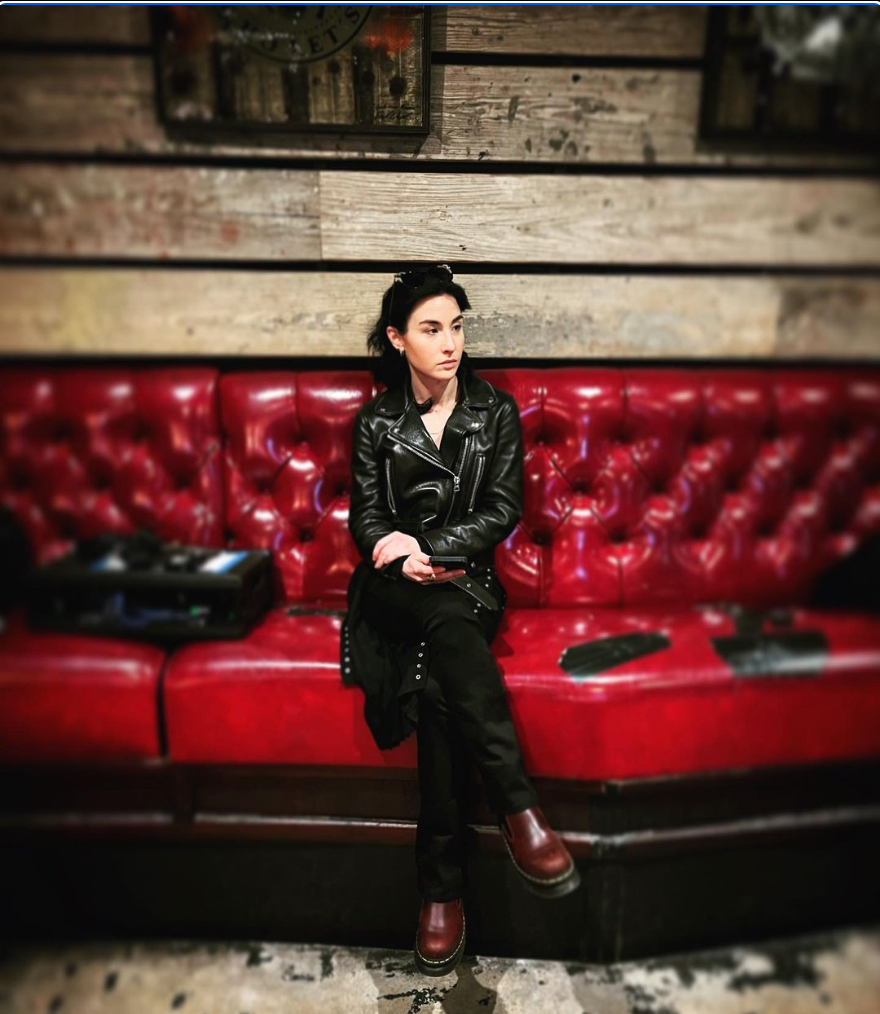 Final thoughts
Allison Scagliotti is a very talented individual. For most of us, just being good at one of acting, directing, producing, or music would be enough. However, Scagliotti has excelled at the lot. What's remarkable about her music career is that she found the time to learn with such a busy schedule. Her career underlines the importance of online courses for busy individuals.
If you're ready to flex your music skills, it could be time to explore one of the Elevate by ICMP courses. We have a wide range of courses that cater to beginner, intermediate, and advanced players. You can learn blues and rock guitar or take one of our many songwriting courses.
From the blog
Sometimes writing songs is easy. The ideas are flowing, and you feel so inspired that you can't get your ideas down onto the page quickly enough. However, other times, you can't write songs to save your life. So what can you do to get your creative juices flowing again? How can you come up with songwriting ideas when you've got nothing in the tank?
The 5/4 time signature has an unusual feel. It works by using five quarter notes in a space where four would exist in conventional 4/4 timing. While this makes it rather challenging to dance to most music written in 5/4 timing, you can find yourself tapping along to it when done right.
Music theory defines and underlines any piece of music. It contains the way artists create music and how it's performed and heard—including the cultural and historical contexts that arise. Likewise, music theory studies the concepts that form the melodies, harmonies, and rhythms of your favourite songs.