Rock Your Look: What to Wear at a Concert in 2023!
Choosing what to wear at a concert can be very challenging. Depending on the type of venue, style of music, and time of the year, your concert outfits may differ. In addition, it also depends largely on the type of concert; you wouldn't want to wear your best clothes in the mosh pits, right?
If you're heading to a festival this summer, such as the Glastonbury Festival, you'll want to bring some robust waterproofs, including a jacket. Then again, if you're attending a stadium tour, you'll be able to get away with simple white training shoes with a cute dress. 
In this article, we'll give you the best tips for what to wear at a concert and answer questions regarding concert fashion: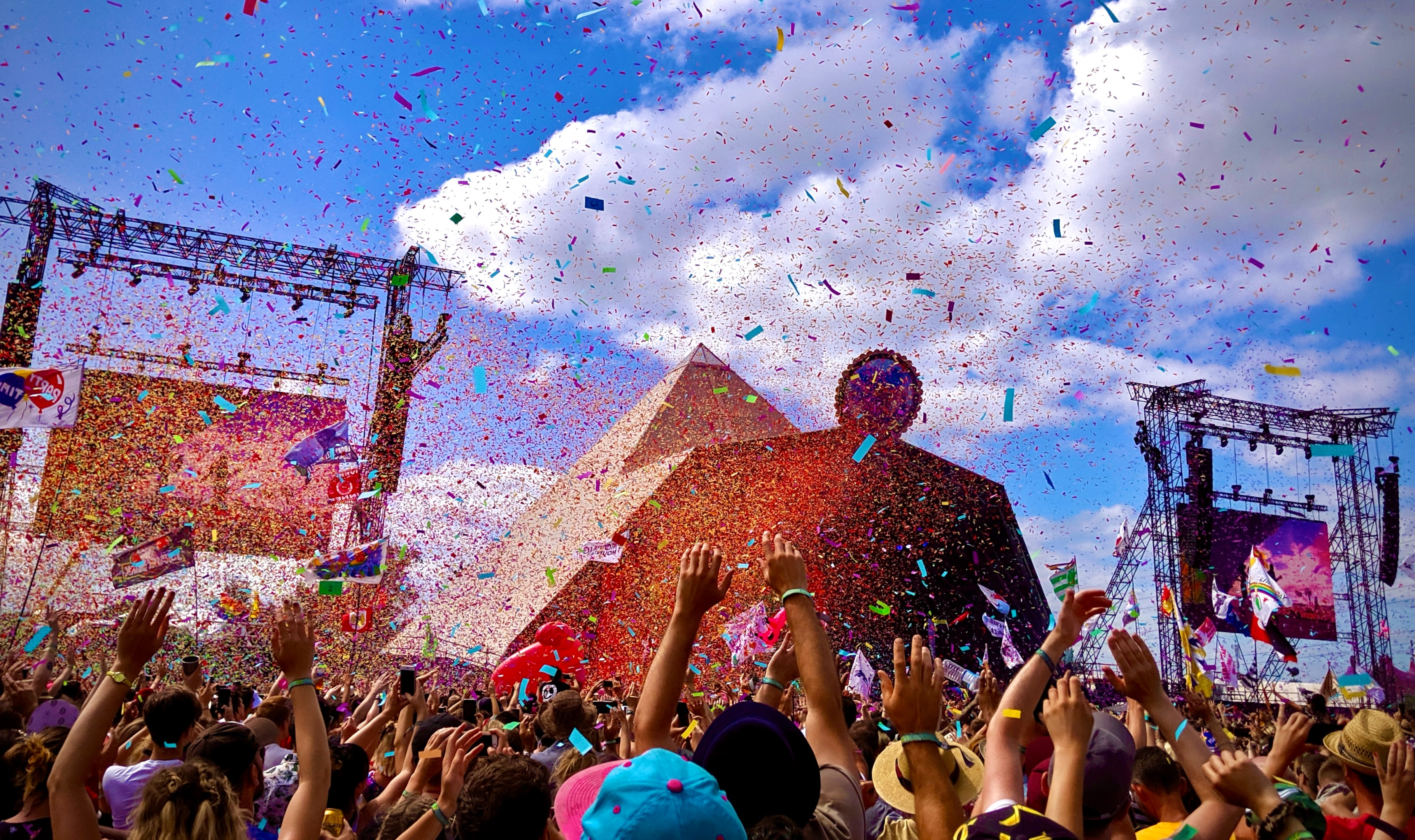 What Do I Wear at a Concert?
Concerts are one of the best ways to enjoy live music and wear your best clothing.
Nevertheless, questioning what to wear can be challenging. Although there are no hard rules about what to wear—there are some general guidelines that you should follow to help get the best out of your concert experience.
Here are some things you should consider:
1. The Type of Concert You'll Attend
What type of concert are you looking to attend? The first thing to consider when choosing what to wear is the type of concert and the culture of the concert.
However, a rock concert—whereby people will mosh around—is probably not the best idea for wearing your best attire. But a pop concert, such as One Direction, might be a good choice.
Also, if you're in the VIP section, you can wear a more diverse range of outfits and dance all night long.
2. The Weather
The weather is critical when choosing what to wear. For instance, if you're attending an outdoor concert in the summer months, you'll want to wear lightweight attire and breathable fabrics.
That could mean wearing shorts and a T-shirt. In addition to jeans, if you're attending a concert in the winter, you'll need warm layers—including a jacket or sweater—and closed-toe shoes to avoid freezing your feet.
3. The Type of Music 
Another strong thing to consider is the type of music being played. At a festival, such as Glastonbury, there are many types of music being played over the weekend, including hip-hop and rock.
Again, for a pop or hip-hop gig, you might want to get a more fashionable or trendy look that includes sunglasses, bright colours, and sneakers. If you're attending a rock performance, you might want to wear more alternative-style clothing.
4. The Type of Accessories
You're probably wondering about what type of accessories you'll bring to the gig. Here's the truth: less is more. If you're attending a heavy metal gig, you really want to reduce the amount of accessories you have.
Likewise, if you're attending a music festival, it's smart to leave your valuables at home. Yes, you can bring a watch, etc, but be wary of losing them in the crowd. A crossbody bag could be an excellent accessory to keep your things together.
5. Check The Concert Dress Code
Some gigs have strict dress codes, and you should always know the dress code before you attend. For instance, some theatres and clubs require a formal dress code, whereas summer festivals allow you to wear pretty much anything.
6. Don't Forget Practical Items
Of course, it's essential to bring comfortable shoes. But you also need to bring practical items with you, such as your phone, ID, and cash. An excellent idea is to bring a fanny pack because you can keep important practical items without losing them.
The Best Concert Outfit Ideas
Attending a gig is an excellent way to show off your personal style; it's also a great way to show off your love for a band or an artist.
Although there isn't a one-size-fits-all outfit for a concert, there are some great concert outfits that can make you feel the best.
Here are some of the best options:
1. Sporty Denim
If you're attending a pop or hip-hop concert, you could consider a sporty-looking denim outfit with leggings or bike shorts, sneakers, and a crop top or tank. An additional accessory you might use is a fanny pack to keep a sporty look.
2. Classic Rock 'n' Roll
If you're visiting a rock concert for your favorite band, you can consider going for a classic rock 'n' rock roll look. For instance, a leather moto jacket with boots or distressed jeans is a superb look. You may also add accessories, such as wristbands, hoop earrings, and a clutch bag.
3. Edgy Glam
Another cool style of any concert is the edgy glam look. This can include a bold print T-shirt, chunky boots, and leather jackets or a skirt. You can use a statement necklace, hoop earrings, and a clutch bag to finish the look.
4. Vintage Vibes
If you're going to a throwback concert, you can use a retro look to fit in with the crowd and the music. Consider choosing high-waisted jeans, platform sneakers and boots, and vintage band tees. Likewise, you can use retro sunglasses with a bandana for an extra fun touch.
5. Casual Cool
If you're heading to a casual gig, you should consider a simple and stylish outfit with distressed jeans, a graphic T-shirt, and sneakers or sandals. You could even use a baseball cap, a clear bag, or a denim jacket/denim shirt for an extra cool touch.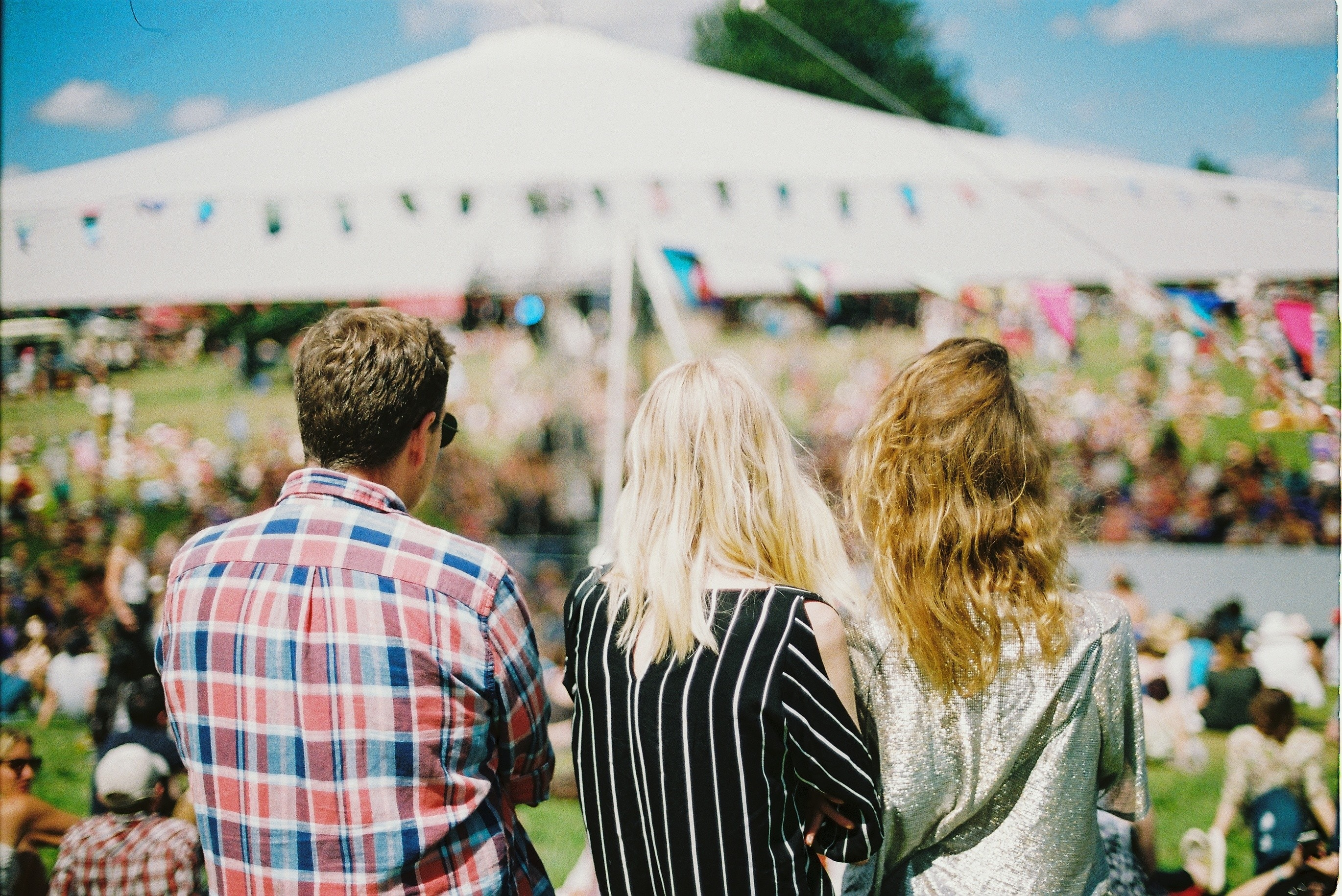 Frequently Asked Questions
What Should a Musician Wear to a Gig?
You can wear whatever you want at a gig if you're a musician. Here are some of the top tips to connect with your fans:
Dress in suitable concert outfits for the venue
Ideally, you should dress for the venue when you're a musician. If it's a more formal gig, consider dressing in more formal attire; if it's a rock 'n' roll gig, you can wear a leather jacket and leather pants.
Dress for comfort
If you're performing for a long time, it's essential to dress comfortably. Therefore, wearing clothes that are loose is a good idea. You should also wear clothes that allow for dancing.
Add personal touches
Remember, your fans always love to see you add a personal touch. If you're performing in a specific city or part of the world, you could wear personal attire that showcases the country.
Keep it simple
Most importantly, don't overthink when you dress for a concert. Your favorite concert outfits as a musician are all about comfort; nothing more, nothing less. You could even wear a band tee if you play music in a band.
Is a Leather Jacket a Good Idea?
A leather jacket is a great idea if you're attending a rock concert. However, it's a bad idea if the weather is hot during the summer months.
What is Proper Concert Attire?
There's no such thing as proper concert attire. It depends on many factors, including the weather, the type of concert, and the people.
You can wear a chic style, a rock 'n' style, or even a fancy dress; it's entirely up to the individual based on the type of gig.
Final Thoughts
Although dressing for a concert can seem overwhelming, you don't need to overthink it.
Most importantly, use the tips in this article and be yourself. If you trust this advice, you'll look great. And if you feel like performing at a concert then we have a ton of online music courses to get you there!
From the blog
Sometimes writing songs is easy. The ideas are flowing, and you feel so inspired that you can't get your ideas down onto the page quickly enough. However, other times, you can't write songs to save your life. So what can you do to get your creative juices flowing again? How can you come up with songwriting ideas when you've got nothing in the tank?
The 5/4 time signature has an unusual feel. It works by using five quarter notes in a space where four would exist in conventional 4/4 timing. While this makes it rather challenging to dance to most music written in 5/4 timing, you can find yourself tapping along to it when done right.
Music theory defines and underlines any piece of music. It contains the way artists create music and how it's performed and heard—including the cultural and historical contexts that arise. Likewise, music theory studies the concepts that form the melodies, harmonies, and rhythms of your favourite songs.