Music Production Online Course Guide
Music Production Online Course Guide: Everything you need to know!
Online music production courses are perfect for anyone with an interest in making music, recording in a studio or getting to grips with other aspects of capturing beats and bass, from electronic music producers to the music production process.
Studying online music production courses can cover a huge range of skills necessary for succeeding in the music business and producing music. Whether it be specific Digital Audio Workstations (DAW) such as Logic or Pro Tools to mastering the latest technical aspects, music production can open up a huge range of opportunities in today's industry. 
Here, we'll explore the role of music producers, music composition and how electronic music producers can enhance their skill sets by studying music production courses online.
This 'Music Production Online Course' essential guide will give you some critical tips for creating brilliant songs.
How Do Music Production Online Courses Work?
Studying an online music course often gives you interactive elements ranging from video tutorials to the latest insight from top professionals.
For example, an Elevate course offers participants access to a fantastic online library of lessons, video course, diagrams, case studies, hints and tips on the best way to study and progress your musical career and own tracks.
Once a course is completed, then students will be able to enjoy a lifetime of access to all the course materials and shared information so they are available whenever needed.
As part of their studies, lectures from leading music production professionals will be included alongside assignments. There will also be opportunities for students to ask questions and collaborate with peers on a variety of different projects.
What Do You Need to Study Music Production Online?
Curiosity and a willingness to learn are essential parts of successfully studying a music production course online and enhancing your skill set.
A music production programme can be tackled using a mobile, tablet, laptop or desktop computer. And of course a reliable and stable internet connection won't go amiss. Some quick essentials you need to figure out at the very start of your music production journey include:
Decide the musical style you want to produce.
Do your research into your home studio gear and software.
Get your home studio set up in place.
Get to know the basic functions and parameters of your DAW.
All of the above in place? Then you're ready to start making music.
Do You Need Any Previous Experience to Study Music Production Online?
No. There are courses available to suit whatever stage of your musical journey you're at. So you do not need to have any prior experience or knowledge in music production to take this on.
However, when studying online courses on how to produce music, it's obviously important that you bring an interest in the subject and a willingness to learn and engage with the tutors and course materials.
What Technology Do You Need To Know to Learn Music Production Online?
Alongside your IT hardware requirements, much music production is undertaken via music software and technology. Here, we'll explore some of the DAWs you might end up using to craft your music productions.
What is a Digital Audio Workstation
A Digital Audio Workstation or DAW is the software program you use to help you approach music composition. Many DAWs have been developed to be used wherever you might be thanks to rapid improvements in technology.
Photo 125309634 / Digital Audio Workstation © Puhhha | Dreamstime.com
Previously, if you wanted to record or make music, then you would have to hire a studio. But now music creation is more accessible than ever and is only getting more sophisticated. You can now record music using apps on your mobile phone – which would have been unheard of 15 years ago.
There are plenty of DAWs out there for you to choose from. Get to know some of them below:
Pro Tools
Pro Tools is one of the most powerful DAW in music production for recording, editing and mixing audio. Seen by many as setting the industry standard in digital audio, it is often used as a key part of the post production and mixing process. This is due to how it has been adopted by many of the world's biggest and best commercial recording studios.
Ableton Live
Ableton Live first crash landed into the music software market in 2001. Now more than 20 years, it's reached its 11th iteration and is seen as an essential part of the creative armoury of today's music producers, songwriters and performers.
Initially conceived as a tool to arrange and loop sounds and beats, it's expanded to work as a DAW and MIDI sequencer. It's much loved for its versatility in both studio and on stage settings.
Logic Pro
Whether you're an established music producer or emerging one, then Logic Pro is one of the most popular DAWs out there.
This is a very powerful tool and as part of the Apple family, music-making sessions can be controlled via an iPad or iPhone. You can also use Logic Pro to access a huge range of plug-ins and fresh sounds to keep your creativity high.
FL Studio
Originally launched as FruityLoops in the nineties, FL Studio is revered by many producers, particularly those working within hip hop, grime and EDM.
The team behind FL Studio are continually working on enhance this piece of software with many fledgling producers utilising their FL Studio as a way into their music production journey. Ongoing free upgrades to the software as well as a locked-in community surrounding it have continued to make this a go-to piece of software for many.
Electronic Music Production Process
As with so much surrounding music, the music production process is very subjective and differs between music makers. Still, despite how everyone has their own priorities, it is possible to strip it back to these essential steps. Consider these as the foundations of your music production process from which everything else flows…
Stage 1 | Creation (Planning, preparing and writing)
Stage 2 | Tracking (Recording and arranging)
Stage 3 | Mixing (Bringing everything together in a suitable blend)
Stage 4 | Mastering (The finishing touches)
Our Music Production Courses Online
At Elevate, we offer a wide range of music production courses online aimed at giving you a range of skills to take your music industry career to the next level.
Introduction to Ableton Live
In this introductory course, you'll learn how to compose, sample, record, mix and master in Ableton Live regardless of your preferred musical style or approach.
The essential skills you'll learn will help you build your own instruments and effects to sculpt your own sound.
As an Ableton Certified Training Centre, our tutors are experts in their field. Ableton describes those who are qualified as having "both exceptional teaching skills and platform proficiency in Live, Max for Live and Push".
Students taking this course will learn a variety of skills including composition, sampling, recording and understanding sound design.
Sound Production with Ableton Live
How do you create engaging soundscapes? From background tracks to sonic worlds around installations or theatrical performances, creating innovative music can be a key skill for music producers. You can deploy these sounds across a wide range of musical scenarios, making you more employable as a creative and producer.
Part of enjoying this diversity of work is by having great editing and production skills, all of which can be achieved via mastering Ableton Live.
Soundscape Composition
Understanding how soundscape composition works will enable you to capture great sounding effects and sonics using natural sounds.
As a student on this course, you will get to grips with a range of aural environments and how they differ from each other between platforms. You'll also learn how to refine any sounds you come up with via editing and arranging. Other skills you'll pick up will include looping, layering and bouncing your final audio.
What Skills Will You Learn on Online Music Production Courses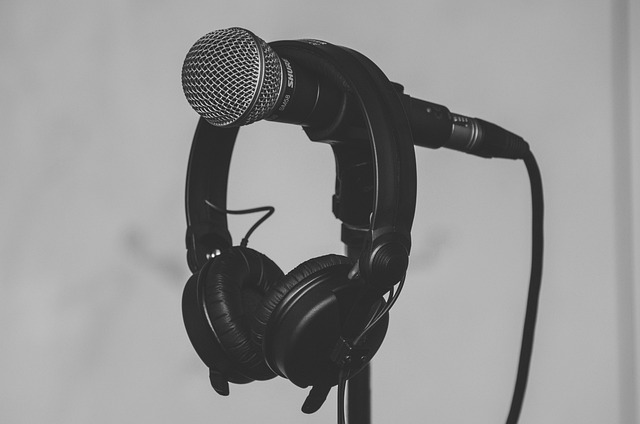 An essential understanding of digital audio
Your chosen DAW such as Logic Pro
How to use studio gear such as mixing desks and monitors
How to use samples and samplers
How to use midi instruments
Sequencing techniques for drums and samples
The best ways to structure your musical works
Focus on creating a melody using audio or midi
About gain theory and how to adjust volumes on the mixer
How to EQ your tracks to a professional standard
Listening to feedback from fellow musicians
Basic midi FX techniques
How to mix-down your own music
The World's Best Electronic Music Producers
As part of studying a music production course online, you should look to some of electronic music production greats for inspiration and influence. From the idiosyncratic brilliance of Aphex Twin to Cosey Fanni Tutti of Throbbing Gristle and Chris & Cosey infamy, check out key tracks by some of the best below to inspire you on your course of choice.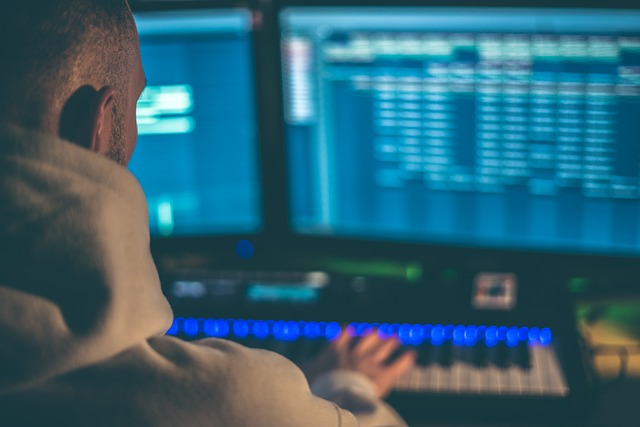 Aphex Twin
Richard D James is best known as Aphex Twin, a unique electronic producer known for his off-kilter computerised music, made from a mix of emotive bleeps and heavy beats. Richoteting between ambience and frenetic jungle and techno, he shuns the media and the mainstream, instead letting his music do all the talking. Now rumoured to be releasing via SoundCloud as user 18081971, his biggest tracks include the hair raising 'Come to Daddy' and 'Windowlicker'.
Cosey Fanni Tutti
Over the course of her musical career, Cosey Fanni Tutti has trod a path somewhere between art and anarchy. She's well known as a member of the infamous experimental group Throbbing Gristle but has since made music as one half of Chris & Cosey and increasingly via her own solo endeavours. She's also written extensively about her experiences in the industry in books, 'Art, Sex and Music' and 'Re-Sisters'. 
Jeff Mills
Detroit pioneer Jeff Mills is a revered American DJ, record producer, and composer, with technical skills so proficient he's known as 'The Wizard'. Alongside the likes of Kevin Saunderson and Carl Craig, he is one of the biggest names in techno, helping launch the influential Underground Resistance collective. Since the early nineties, Mills has been a prolific solo artist and continues to release challenging and exciting music.
Honey Dijon
Born and raised in Chicago, Honey Dijon is one of house music's most powerful contemporary forces as both a DJ and producer. Initially introduced to dance music via legendary record stores such as Imports Etc and Gramaphone, Honey has formed influential friendships with the likes of Derrick Carter and Danny Tenaglia. Since then, her productions have seen her release a rich array of killer tracks via labels such as Classic and Defected while also taking her music to clubs such as Berghain. She's also produced tracks on Beyonce's 2022 record, 'Renaissance'.
Top Tips on Making the Most of your Own Productions
Studying a music production course online should ensure you get up close to the music production process and uncover some of the most essential tips. Here are some points to consider: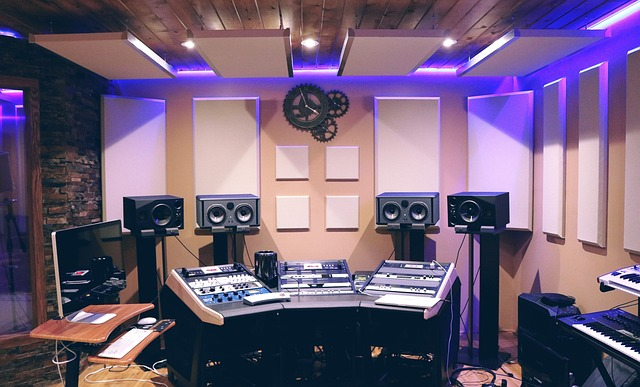 Let inspiration come from anywhere
Be open to musical inspiration wherever you turn. Perhaps it could be from a snatch of conversation you've heard on the way to work or a snippet of melody in a dance music track you'd like to sample. Don't be put off by unfamiliar styles or genres. Instead, let your creativity be free to bounce off anything.
It can also be helpful to immerse yourself in the greats of the music production world. From the dance music legends highlighted above to studio experts like Rick Rubin and Mandy Parnell, you can pick up numerous tips and skills from getting to grips with their output.
Complete and release your music
You can learn all the tips and tricks you can find – but if you never finish your music, or it just sits on your computer, then it can leave you wondering what the point is. It's an essential part of the creative process is to finish your tracks. Equally as important is making sure your music is distributed to help you build an audience.
Next steps
Once you have found an online music course that is suitable for you, then there should be nothing stopping you on learning new techniques as part of your music production journey. Good luck out there!
From the blog
Sometimes writing songs is easy. The ideas are flowing, and you feel so inspired that you can't get your ideas down onto the page quickly enough. However, other times, you can't write songs to save your life. So what can you do to get your creative juices flowing again? How can you come up with songwriting ideas when you've got nothing in the tank?
The 5/4 time signature has an unusual feel. It works by using five quarter notes in a space where four would exist in conventional 4/4 timing. While this makes it rather challenging to dance to most music written in 5/4 timing, you can find yourself tapping along to it when done right.
Music theory defines and underlines any piece of music. It contains the way artists create music and how it's performed and heard—including the cultural and historical contexts that arise. Likewise, music theory studies the concepts that form the melodies, harmonies, and rhythms of your favourite songs.