Most Powerful Love Songs Lyrics of All Time
Love songs lyrics are some of the most moving and memorable words we ever hear. They stick in our minds because we can all relate to the feeling of finding or losing love.
The best romantic song lyrics transform a piece of music from something beautiful to something profoundly moving and memorable.
So if you're a hopeless romantic looking for some tracks that symbolise your feeling, or a songwriter in need of inspiration, this list is for you.
Learning to write great love song lyrics
While listening to love songs is certainly a great way to get your lyric writing game up to scratch, nothing beats structured learning for developing your skills.
OurComplete Songwriter Expert Trackis a 4-in-1 course that will teach you everything you need to be a great songwriter.
It's a great idea for budding or experienced songwriters, with tips on finding inspiration, lyrical structure and style, and developing your craft. Sign up today if you're ready to take your music to the next level.
The best love song lyrics from any era
Here is a collection of some of the best romantic song lyrics to help inspire you to write your own love songs.
#1. Bruno Mars – Just The Way You Are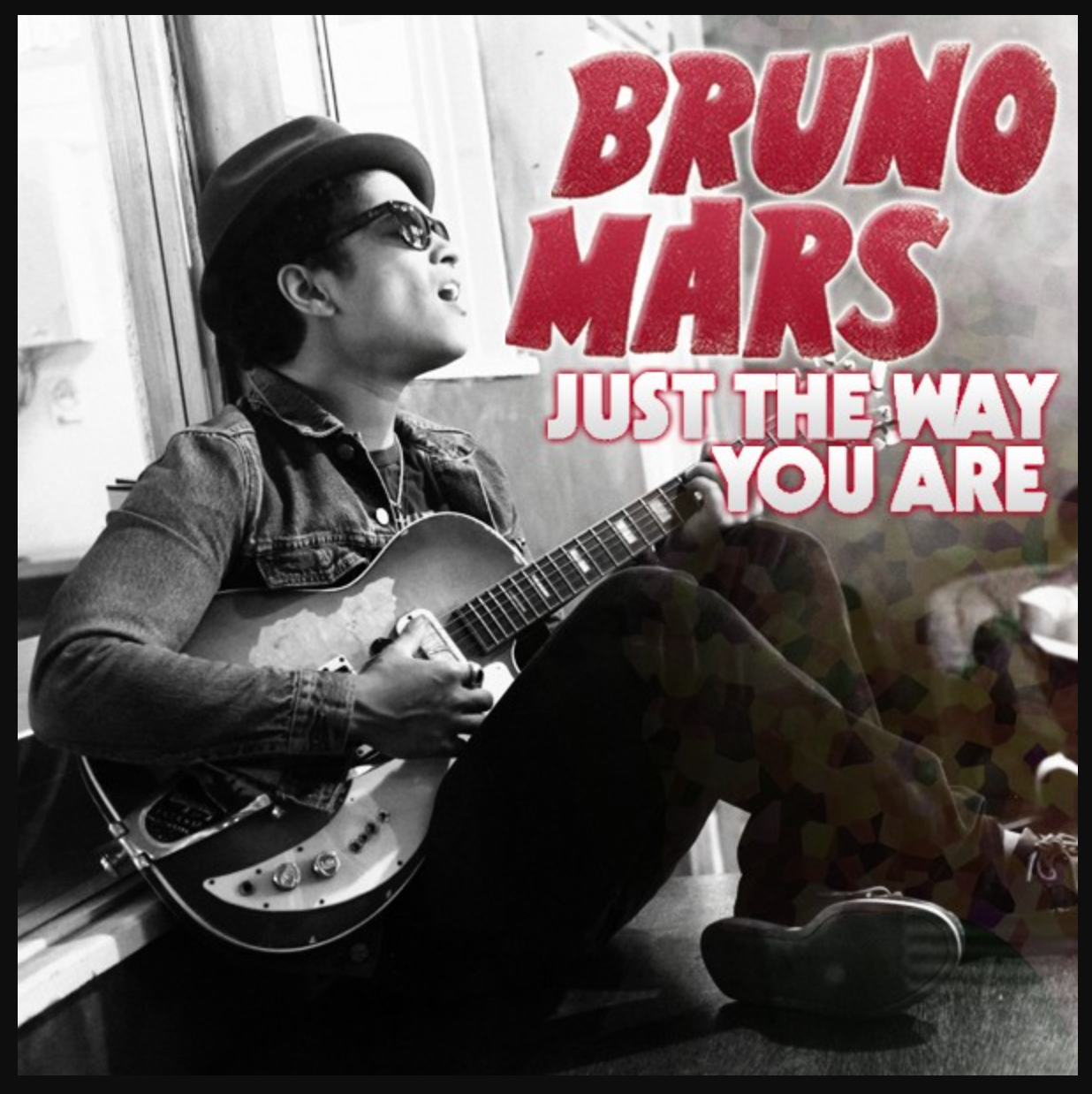 Most Powerful Love Songs Lyrics of All Time: "And when you smile
the whole world stops and stares for awhile
'cause you're amazing, just the way you are."
Pint-sized pop star Bruno Mars knows his way around a riff. He's also got a way with words. Seen by many as the heir to Prince, his R&B and Funk songs are a blast on the dancefloor and his choruses are hard not to sing along to, just like this upbeat one from "Just The Way You Are."
#2. Elton John – Your Song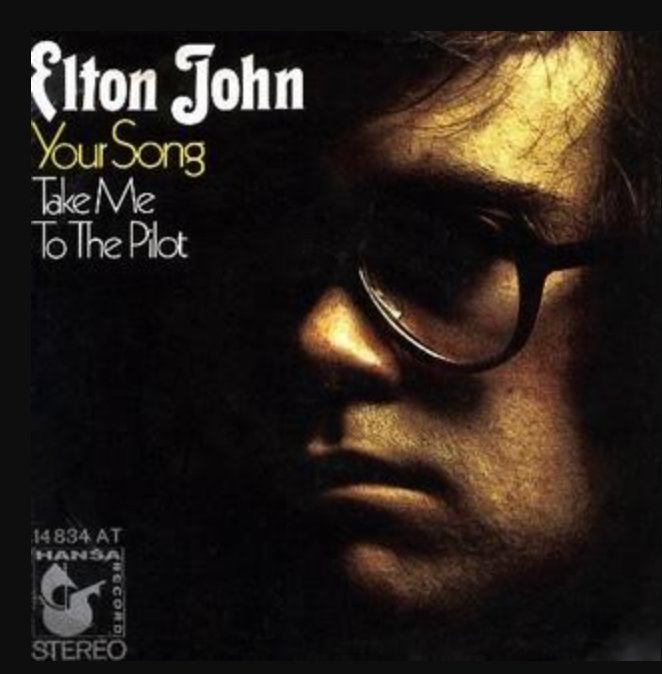 Most Powerful Love Songs Lyrics of All Time: "I hope you don't mind
that I put down in words
how wonderful life is
while you're in the world."
Elton John has always been a masterful and versatile songwriter. Nevertheless, his love songs are some of the most memorable works The Rocketman has shared over the years.
#3. Mariah Carey – My All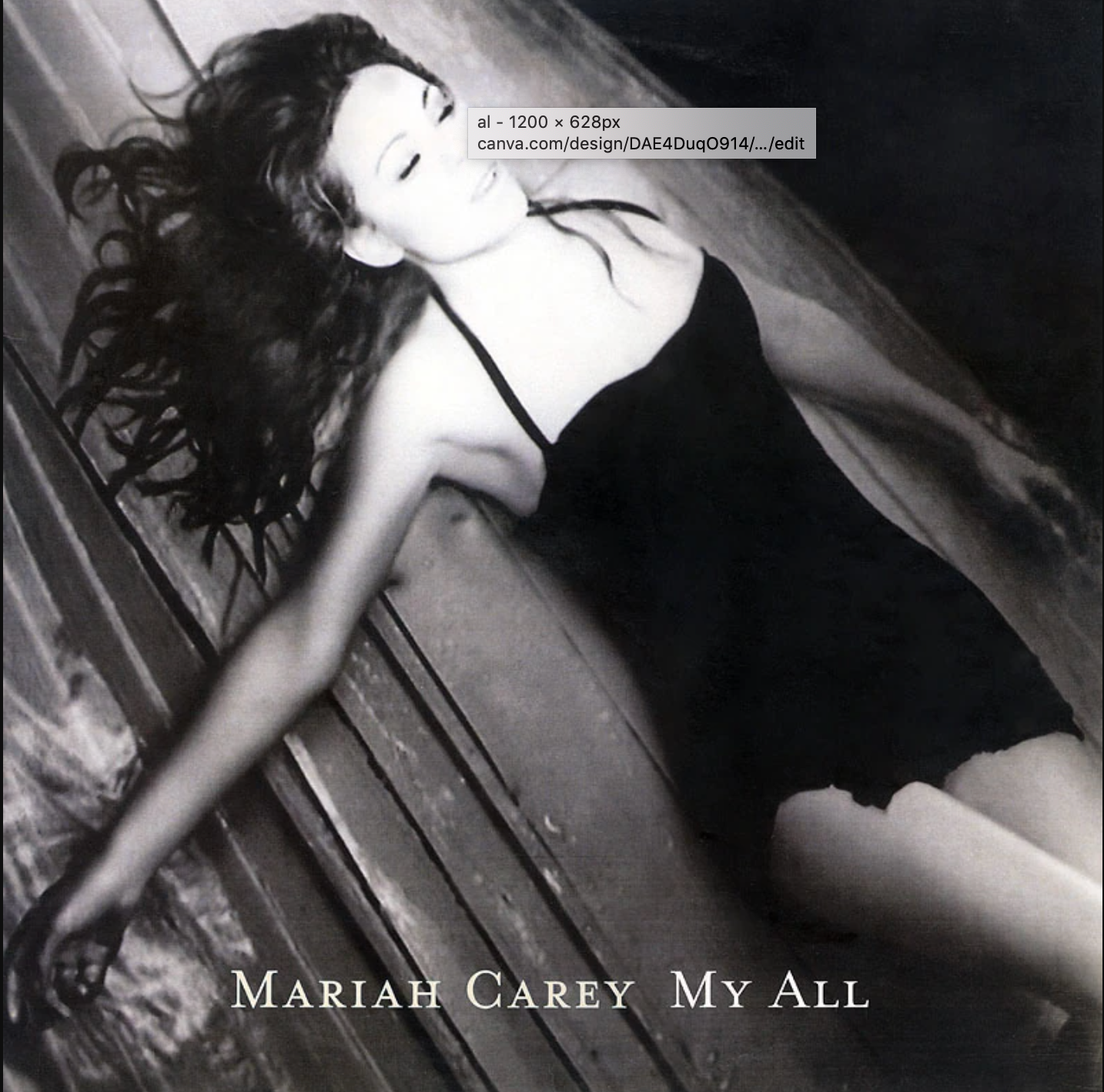 Most Powerful Love Songs Lyrics of All Time: "I am thinking of you
in my sleepless solitude tonight,
if it's wrong to love you,
then my heart just won't let me be right."
Mariah Carey has one of the greatest singing voices of all time. She can hit unbelievable high notes or smouldering lows. As such, she's remembered for some of her more bombastic tracks. "My All" is a bit more subdued, but it does feature some quality Carey-warbling in the last third.
This lyric captures exactly how it feels to sit alone in bed at night, wondering about someone who might have gotten away.
#4. John Legend – All of Me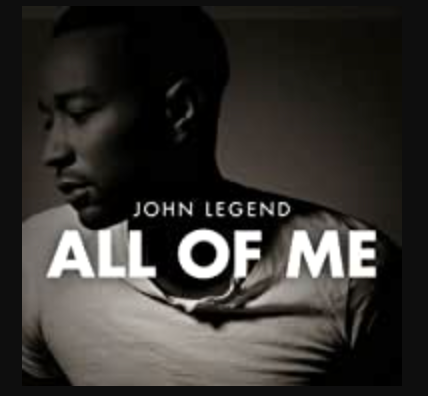 Most Powerful Love Songs Lyrics of All Time: "Cause all of me loves all of you. 
Love your curves and all your edges,
all your perfect imperfections."
John Legend has penned so many love songs that it's hard to pick just one. However, "All of Me" nails what it means to be in love with someone and cherish the things that make them real: their "perfect imperfections."
#5. The Righteous Brothers – Unchained Melody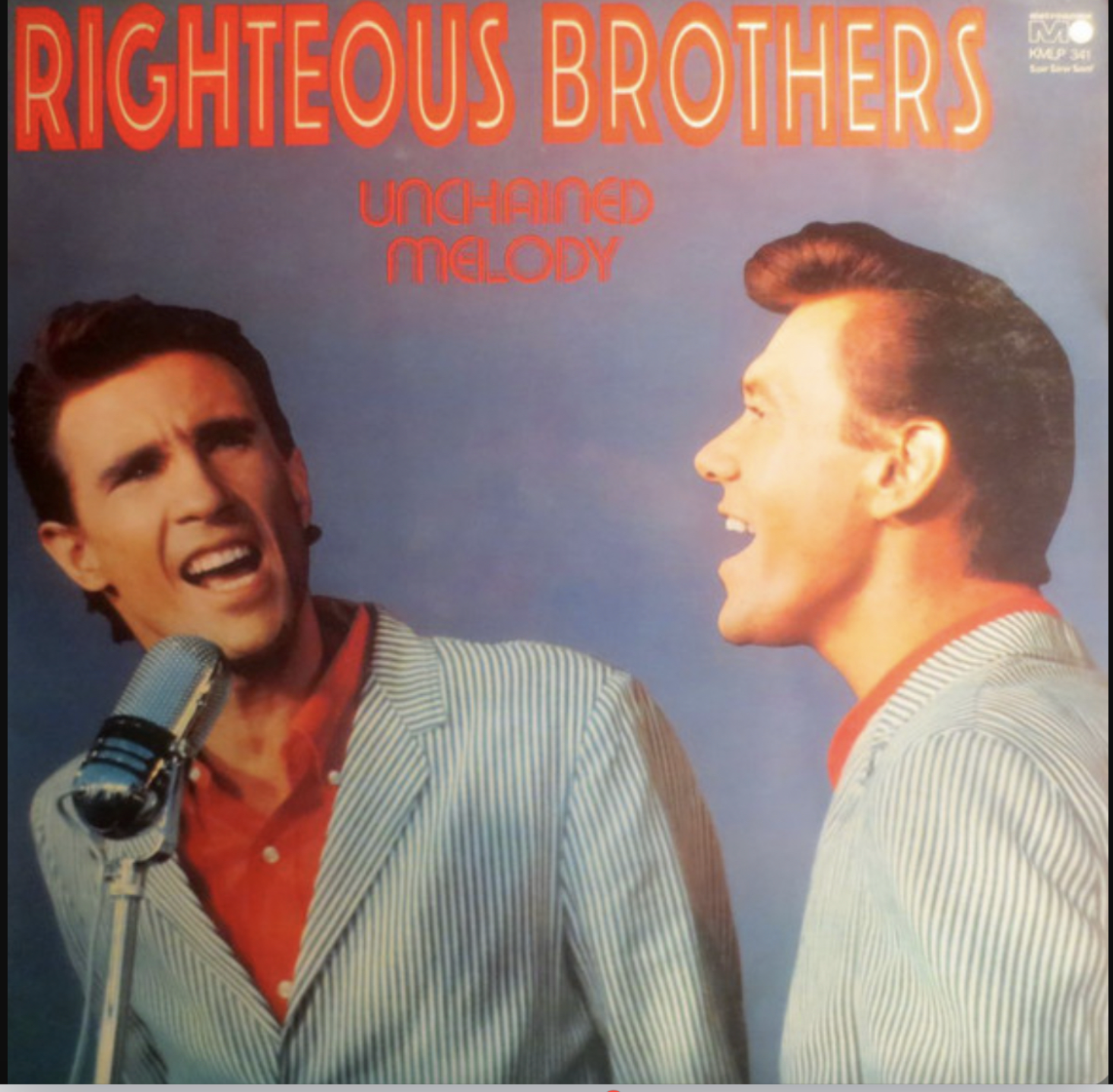 Most Powerful Love Songs Lyrics of All Time: "'Oh, my love, my darling,
I've hungered for your touch.'"
Anyone who has seen the classic 80s movie "Ghost" will have this song burned into their mind forever. While you don't need to be dead to understand the intense longing for a loved one, the box office classic certainly captures the spirit (pun intended) of the song.
The vocal performance and accompanying strings are pretty spectacular, especially when the second verse comes back in. The way the word hungered gets stretched out is spine-tingling.
The Righteous Brothers have tons of classic hits. While one part of the duo, Bobby Hatfield, died in 2003, Bill Medley is still touring today almost 60 years after their first record!
#6. Stevie Wonder – I Just Called to Say I Love You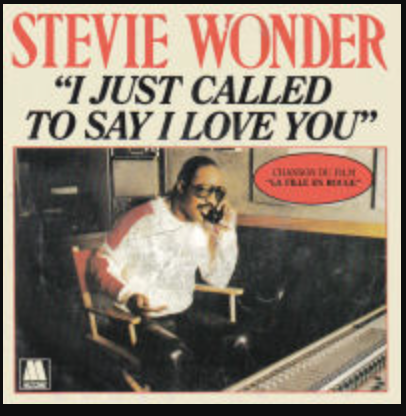 Most Powerful Love Songs Lyrics of All Time: I'll just called to say I love you
I just called to say how much I care
I just called to say I love you,
And I mean it from the bottom of my heart."
Sometimes a phone call doesn't need a purpose other than to tell your lover how you feel. Sure, in these times of affordable phone contracts and free minutes, it might not have the same impact, but you get the point.
#7. Elvis Presley – I Can't Help Falling in Love With You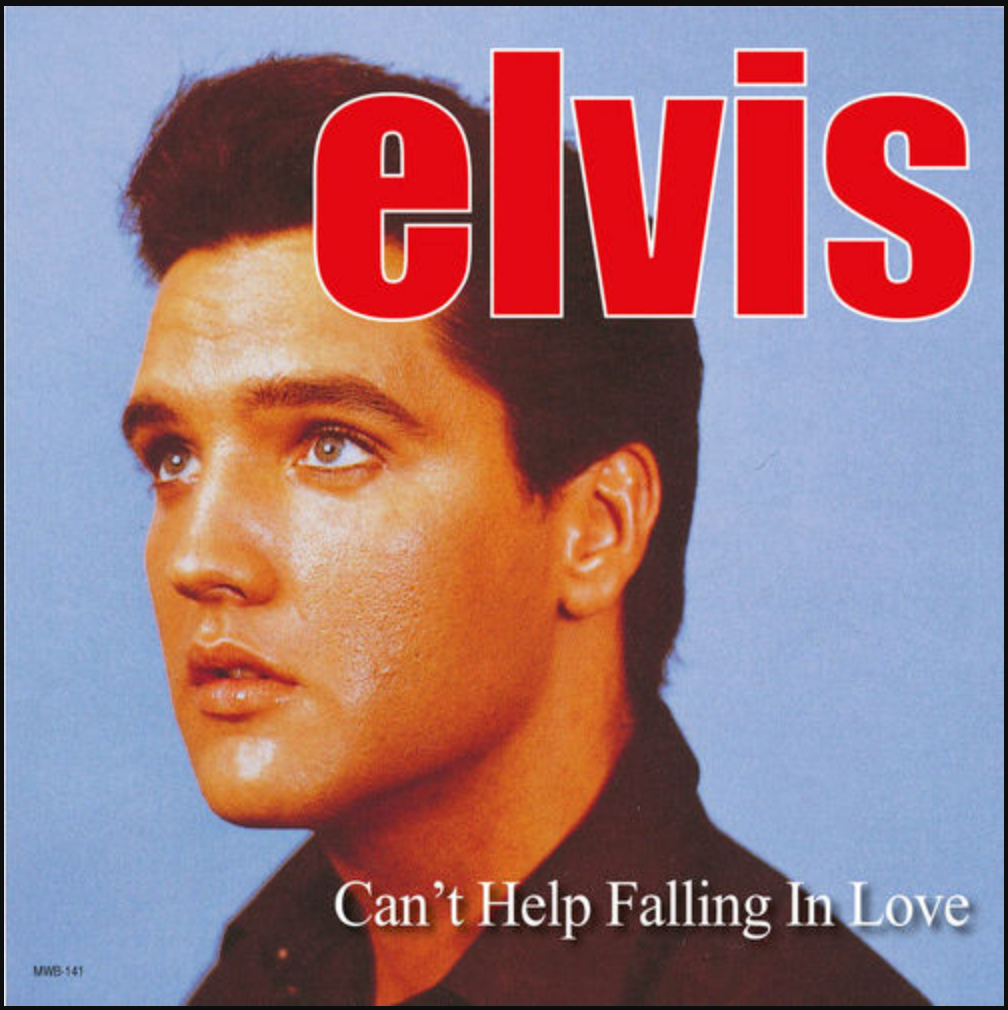 Most Powerful Love Songs Lyrics of All Time: "Some things are meant to be,
So take my hand,
and take my whole life too,
'Cause I can't help falling in love with you."
This classic Elvis single appeared on 1961's Blue Hawaii. It's an amazing love song, but nothing beats the midpoint lyrics where Elvis implores the object of his affection to take his and his whole life. Love is for the long haul, folks.
#8. Whitney Houston – Saving All My Love For You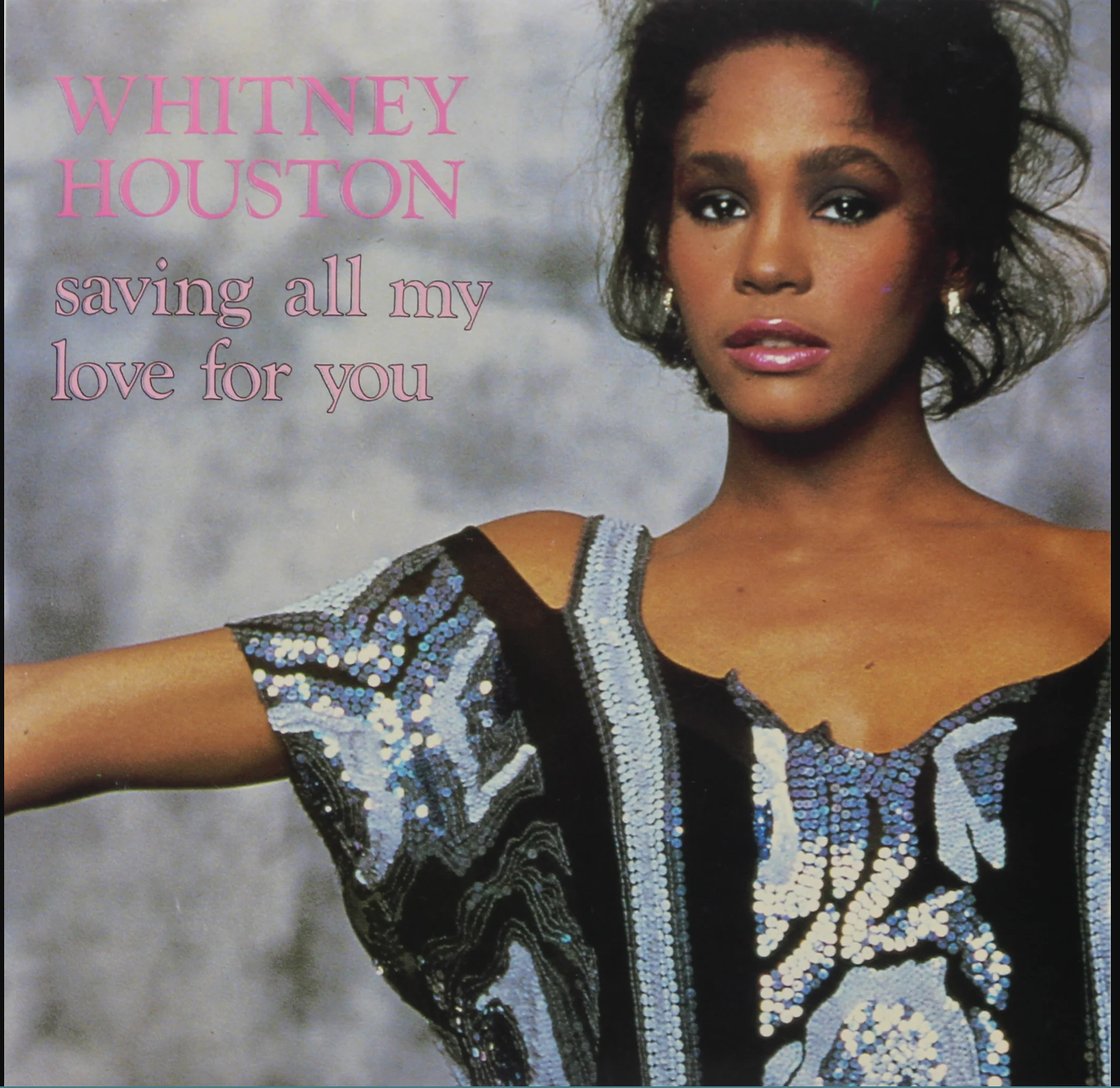 Most Powerful Love Songs Lyrics of All Time: "You used to tell me we'd run away together
Love gives you the right to be free.
You said be patient; just wait a little longer.
But that's just an old fantasy."
Not all love song lyrics are uplifting. Some of them, like the words from "Saving All My Love For You", are pretty downbeat.
Capturing the heartache of a lover promising to leave their wife to run away with you but never delivering on the promise, this track is plaintive and accepting of the fact the fantasy will never turn into a reality. Love is unfair sometimes.
#9. The Temptations – My Girl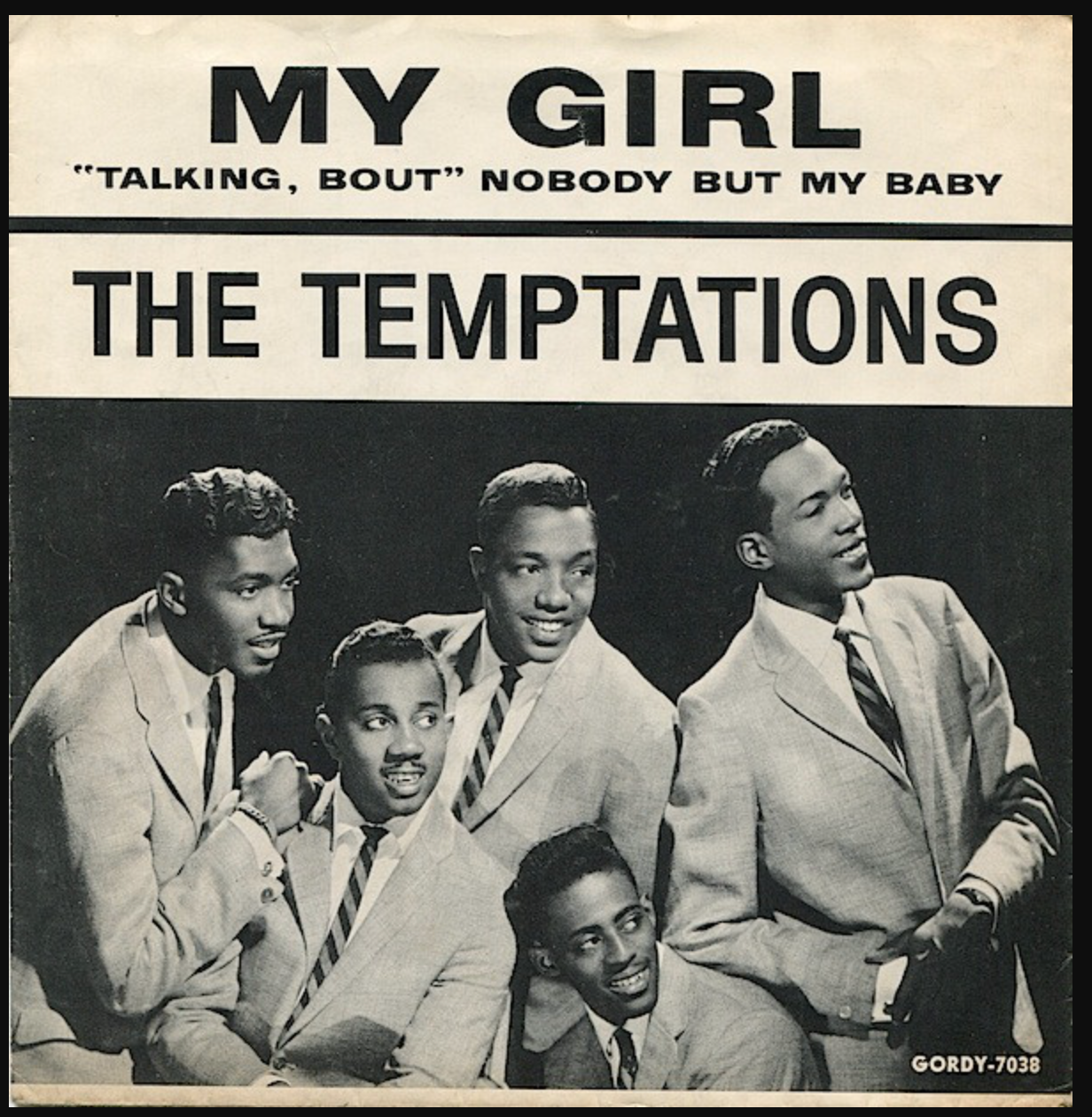 Most Powerful Love Songs Lyrics of All Time: "I've got sunshine on a cloudy day.
When it's cold outside,
I've got the month of May."
The Temptations have a lot of great love songs. But if the opening lyrics of "My Girl" don't explain what it's like to have love in your life, I don't know what could. It's upbeat, joyous, and a perfect symbol of love's healing properties.
#10. Snow Patrol – Run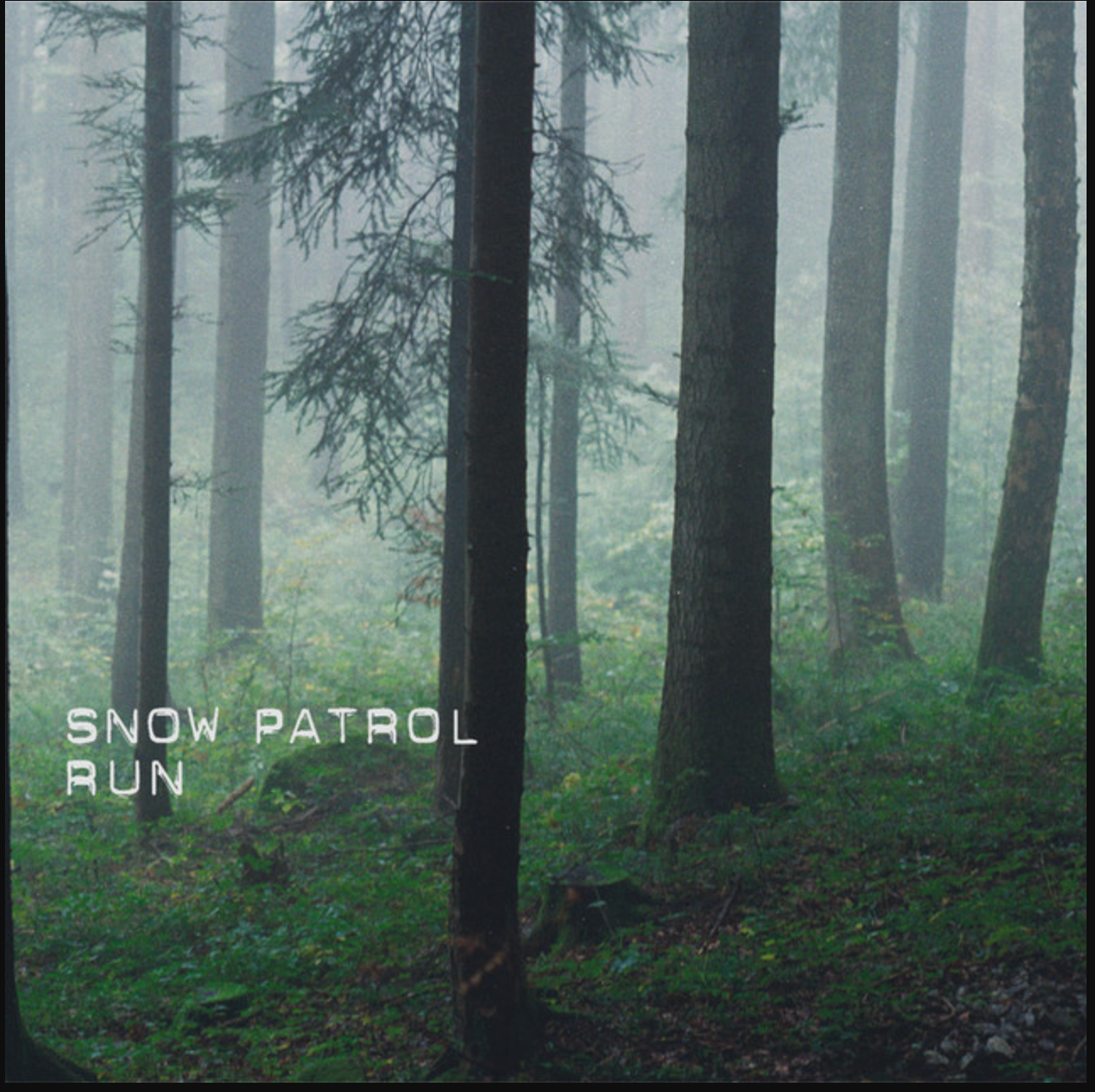 Most Powerful Love Songs Lyrics of All Time: "Light up, light up,
As if you have a choice."
Some of the best love song lyrics are simple. This Snow Patrol anthem is a great example of a simple rhyme and a powerful message. The wall of sound guitars really helps ram home the point of this emotional indie hit.
#11. Radiohead – Weird Fishes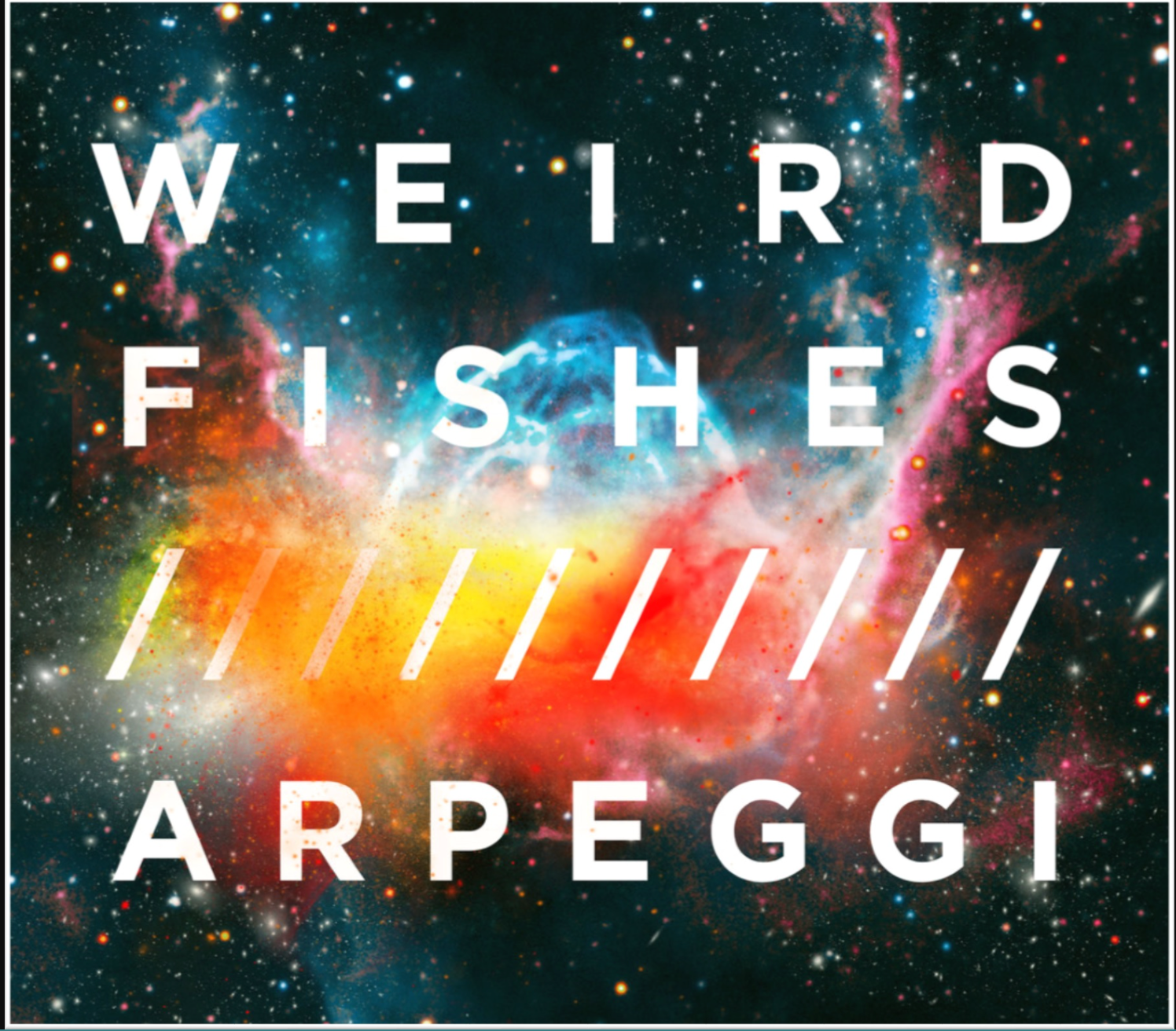 Most Powerful Love Songs Lyrics of All Time: "In the deepest ocean,
the bottom of the sea,
your eyes,
they turn me."
It's hard to tell with Radiohead, but this is almost certainly a love song. In the darkest time, love can reach out, stop us in our tracks and change everything.
#12. Beyonce – Halo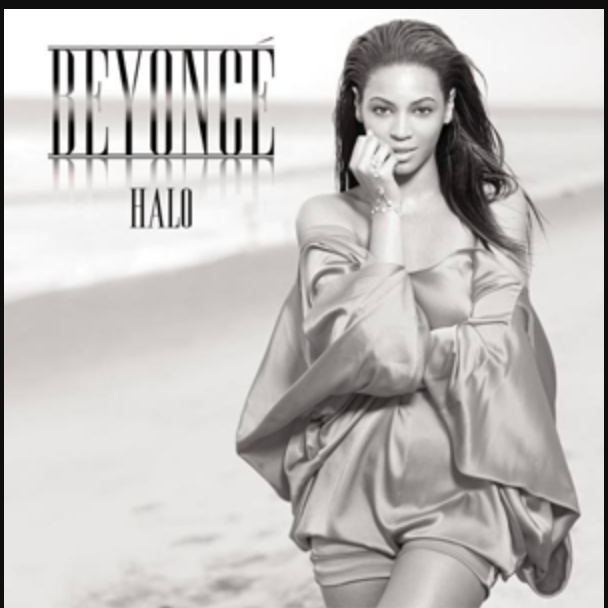 Most Powerful Love Songs Lyrics of All Time: "Remember those walls I built? 
Well, baby they're tumbling down
and they didn't even put up a fight,
they didn't even make a sound."
Sometimes we protect ourselves from love because we don't want to be hurt. Those plans can go out the window when the right person comes along.
Check out this acoustic rendition for some goosebumps. If you ever had reservations about Beyonce's voice, they'll be demolished.
#13. Christina Perri – A Thousand Years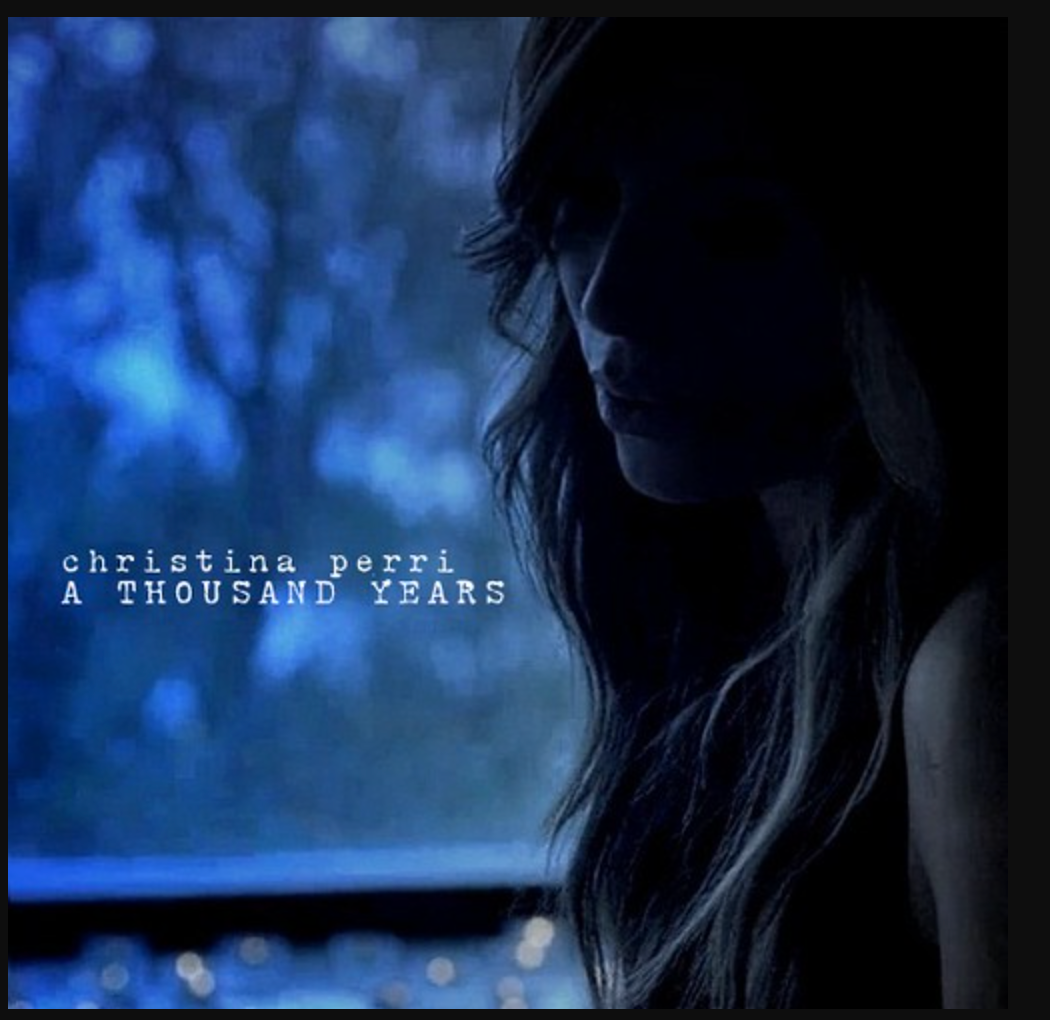 Most Powerful Love Songs Lyrics of All Time: "Heart beats fast,
Colours and promises,
How to be brave?
How can I love when I'm afraid to fall?
But watching you stand alone,
All of my doubt suddenly goes away somehow."
These lyrics grasp the feeling of being apprehensive about love but just going for it anyway. We've all been there at one point in our lives.
#14. Calum Scott – Only Human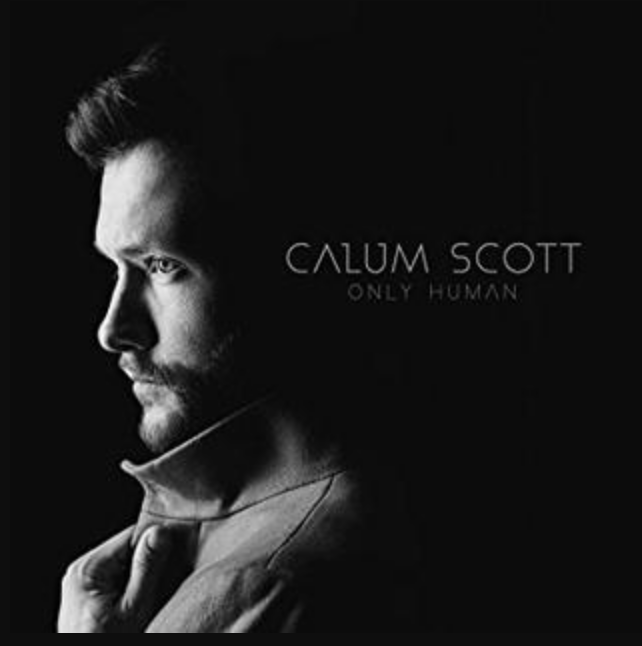 Most Powerful Love Songs Lyrics of All Time: "If our love is wrong,
Then I don't ever wanna be right."
Love can feel right, even in the most peculiar situation. Sometimes the people around you will tell you someone is wrong for you, and maybe they're right. But being right doesn't feel all that important when you find the one.
#15. Glen Campbell – Wichita Lineman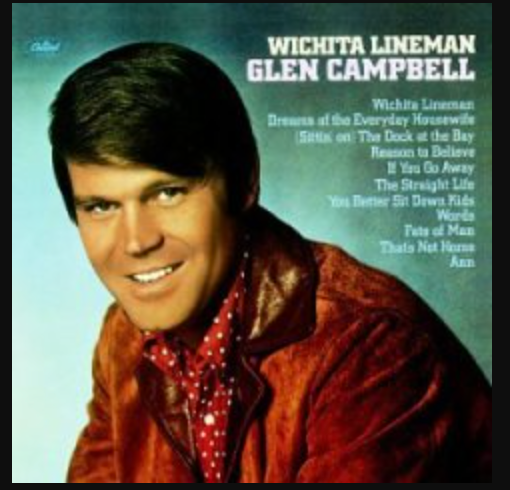 Most Powerful Love Songs Lyrics of All Time: "And I need you more than want you.
And I want you for all time."
This Glen Campbell classic perfectly embodies the feeling of being away from someone you love. This love lyric uses some classic misdirection, too, which is an excellent trick if you want to improve the impact of your song words.
RELATED: A Look at Lyric Poetry: The Power of Poetry in Song
#16. Ben E King – Stand by Me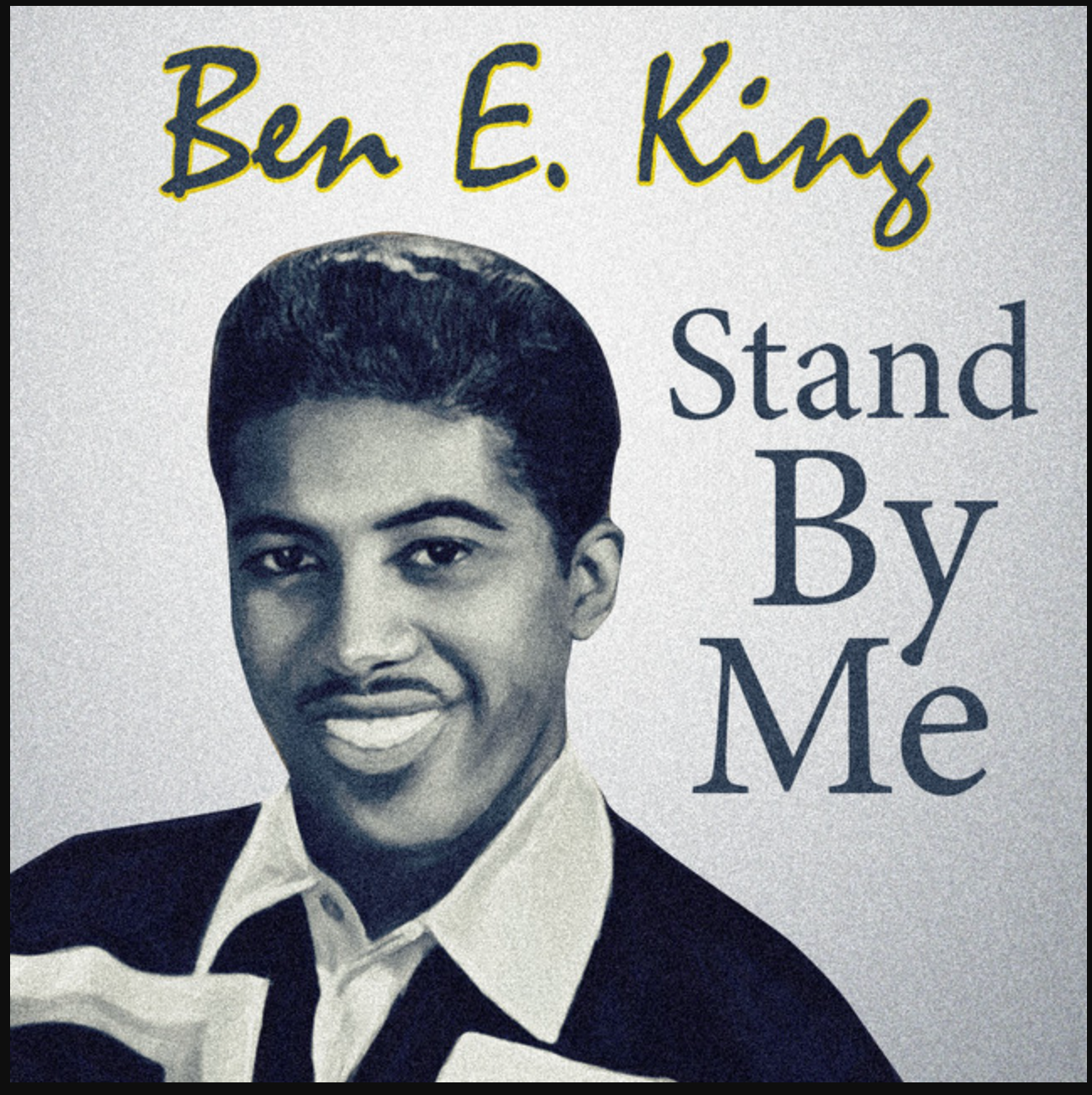 Most Powerful Love Songs Lyrics of All Time: "If the sky that we look upon
should tumble and fall,
or the mountains should crumble to the sea.
I won't cry, I won't cry,
no I won't shed a tear.
Just as long as you stand, stand by me."
This iconic Ben E King record is one of the best examples of the power of love to make you feel invincible even when everything around you is falling apart.
The bass line isn't half bad, either.
#17. U2 – All I Want is You
Most Powerful Love Songs Lyrics of All Time: "All the promises we make,
from the cradle to the grave,
when all I want is you."
Life is full of glitzy distractions and wants and needs. But when it comes down to it, all we really want is to give and receive love. Well, according to the multi-millionaire, Bono. But the point still stands on this lush love song.
#18. Keith Urban – Somebody Like You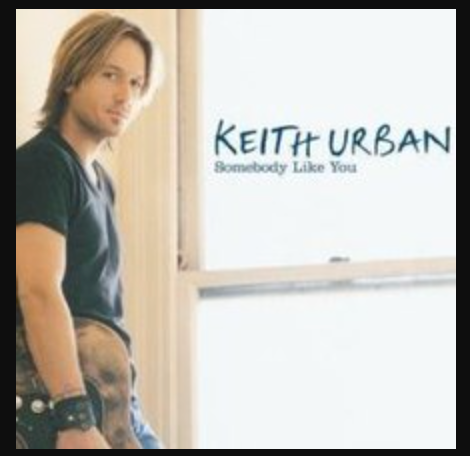 Most Powerful Love Songs Lyrics of All Time: "When you put your arms around me,
you let me know there's nothing in this world I can't do."
Another classic observation on love's ability to make us feel alive and like we can conquer the world.
#18. Cyndi Lauper – Time After Time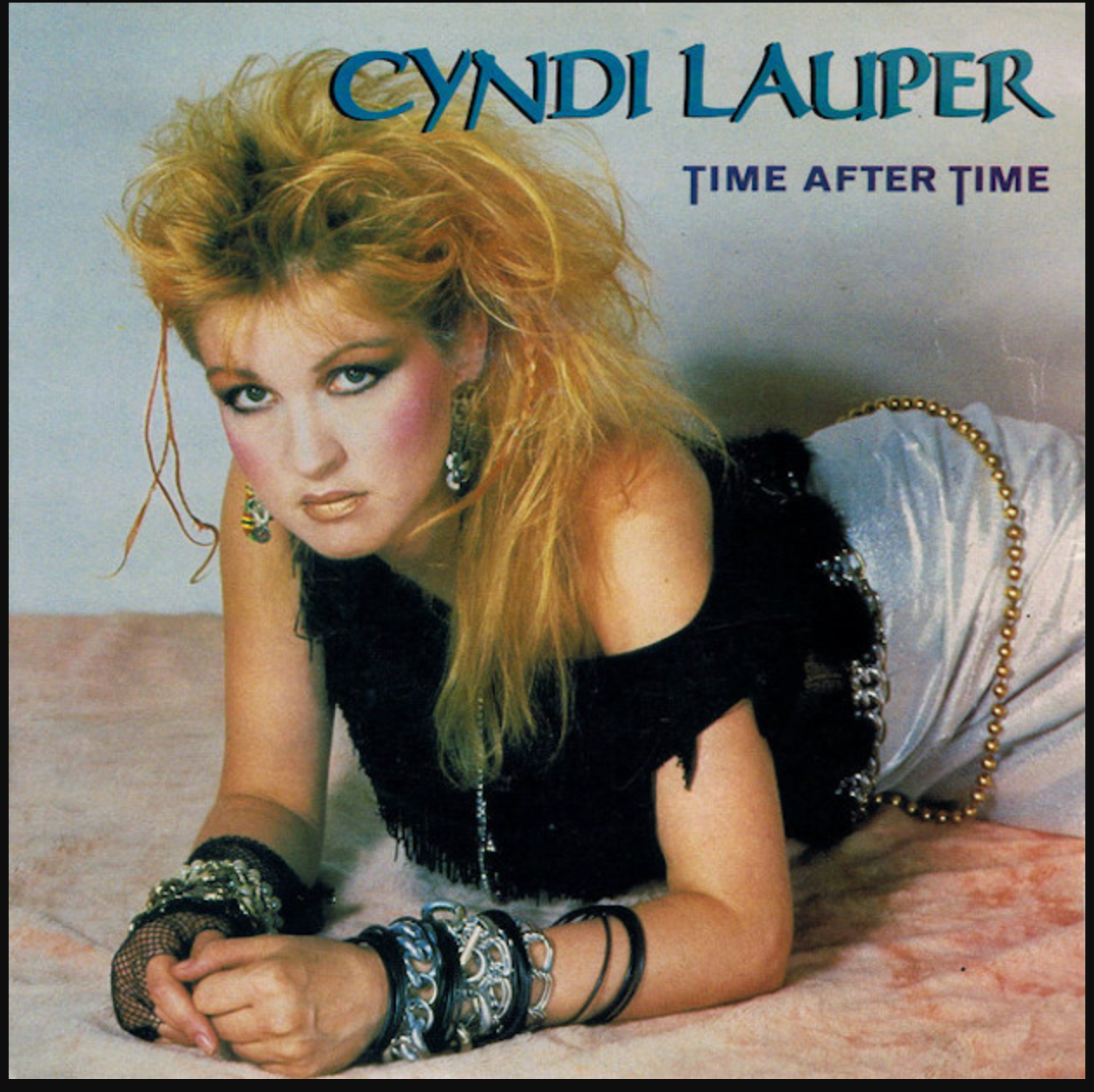 Most Powerful Love Songs Lyrics of All Time: "If you fall I will catch you,
I'll be waiting
time after time."
Cyndi Lauper is behind many of the best 80s love songs, but this is one of the best. The chorus effect on the scratchy guitars still sounds fun, with this line from the chorus summing up exactly what it means to support someone you love.
#19. Frank Sinatra – The Way You Look Tonight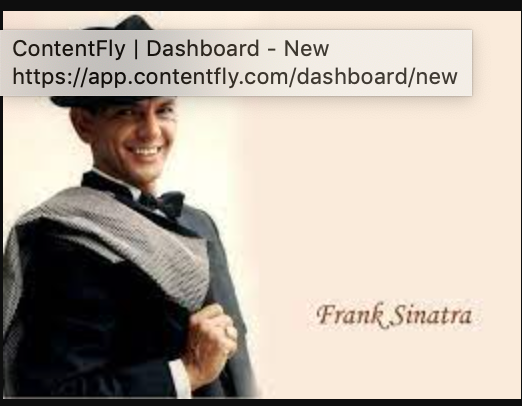 Most Powerful Love Songs Lyrics of All Time: "Some day,
when I'm awfully low,
when the world is cold,
I will feel a glow
just thinking of you and the way you look tonight."
Ol' Blue Eyes sang a few great love song lyrics over the course of a sparkling career. These words speak to the eternal feelings of love and the amazing way that memories of a person can provide us comfort even in our darkest days.
#20. Etta James – At Last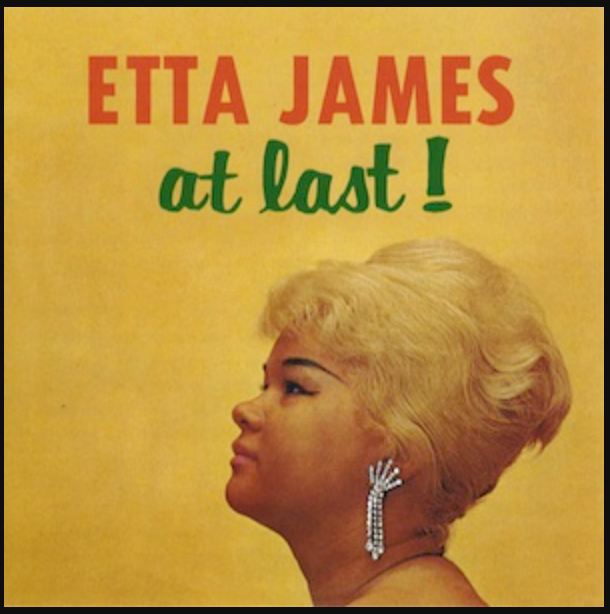 Most Powerful Love Songs Lyrics of All Time: "At last,
my love has come along.
My lonely days are over.
And life is like a song."
The opening bars of "At Last" sum up the feeling of yearning and waiting for love, only for it to come along finally. Etta James' rich, textured voice really amps up the message. Pure bliss.
#21. Rod Stewart – Have I Told You Lately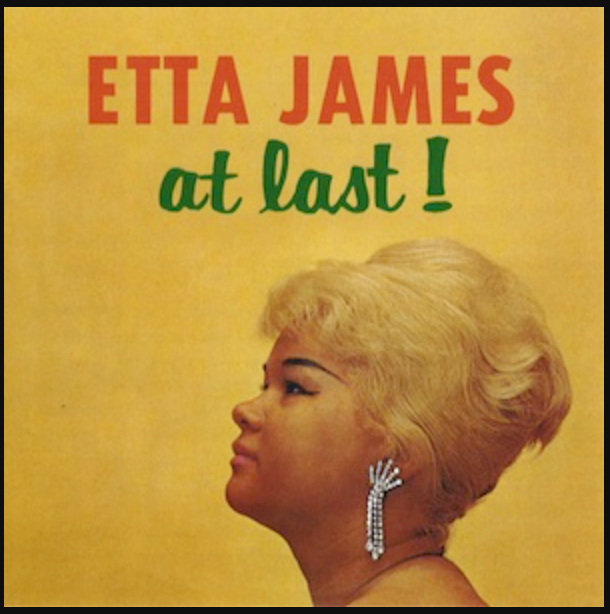 "You fill my life with laughter,
and somehow you make it better
Ease my troubles,
that's what you do."
Rod Stewart's gravelly voice makes everything sound better, but it's not like these lyrics need help. Love brings laughter and relief from troubles. So sing it from the roof.
#22. Sam Cooke – You Send Me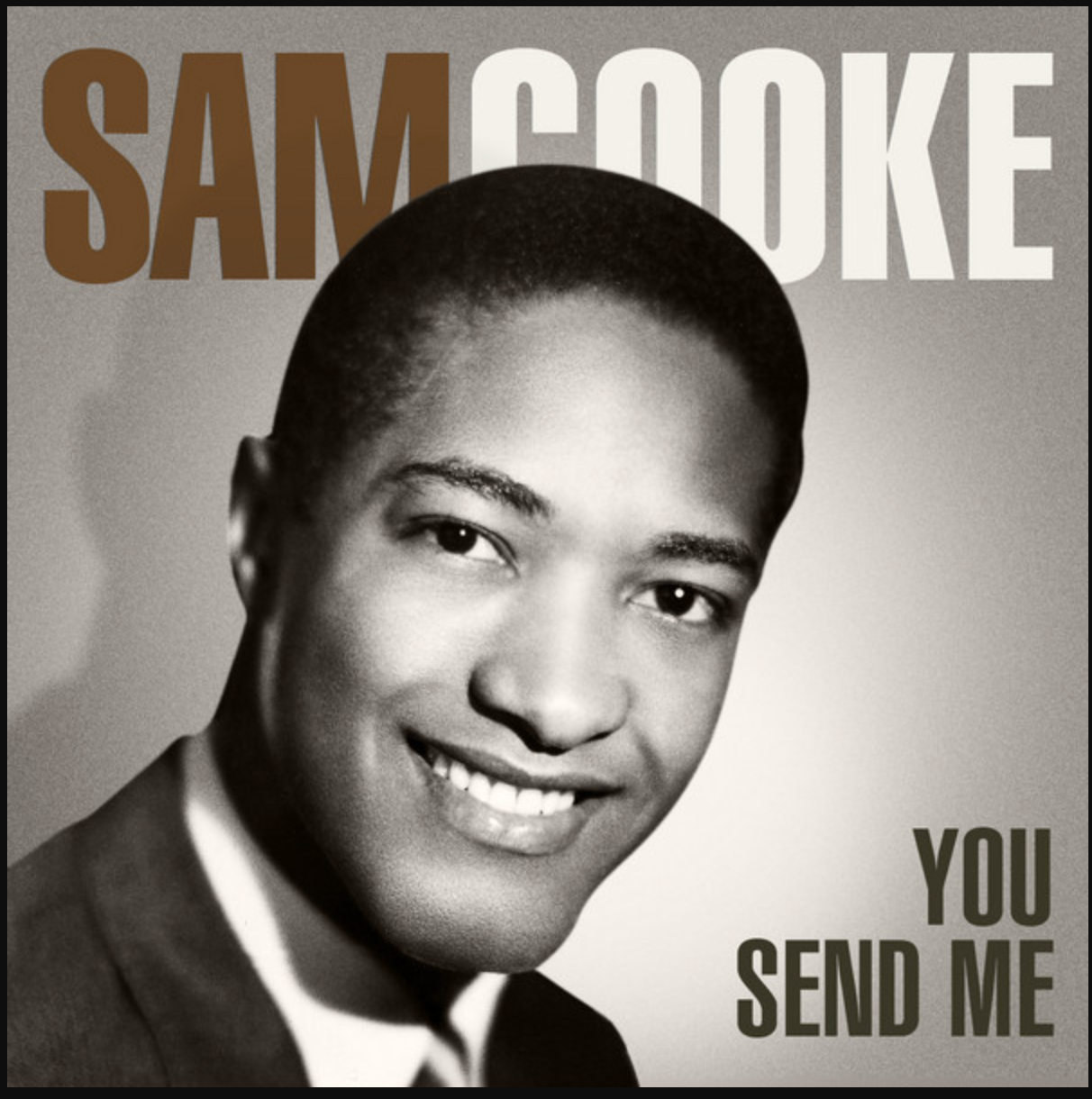 Most Powerful Love Songs Lyrics of All Time: "At first, I thought it was infatuation,
but, oh, it's lasted so long.
Now, I find myself wanting to marry you,
and take you home."
The opening lines from the verse of "You Send Me" perfectly represent what happens when the sparkling sensations of lust give way to something deeper and more meaningful.
#23. Stevie Wonder – You Are the Sunshine of My Life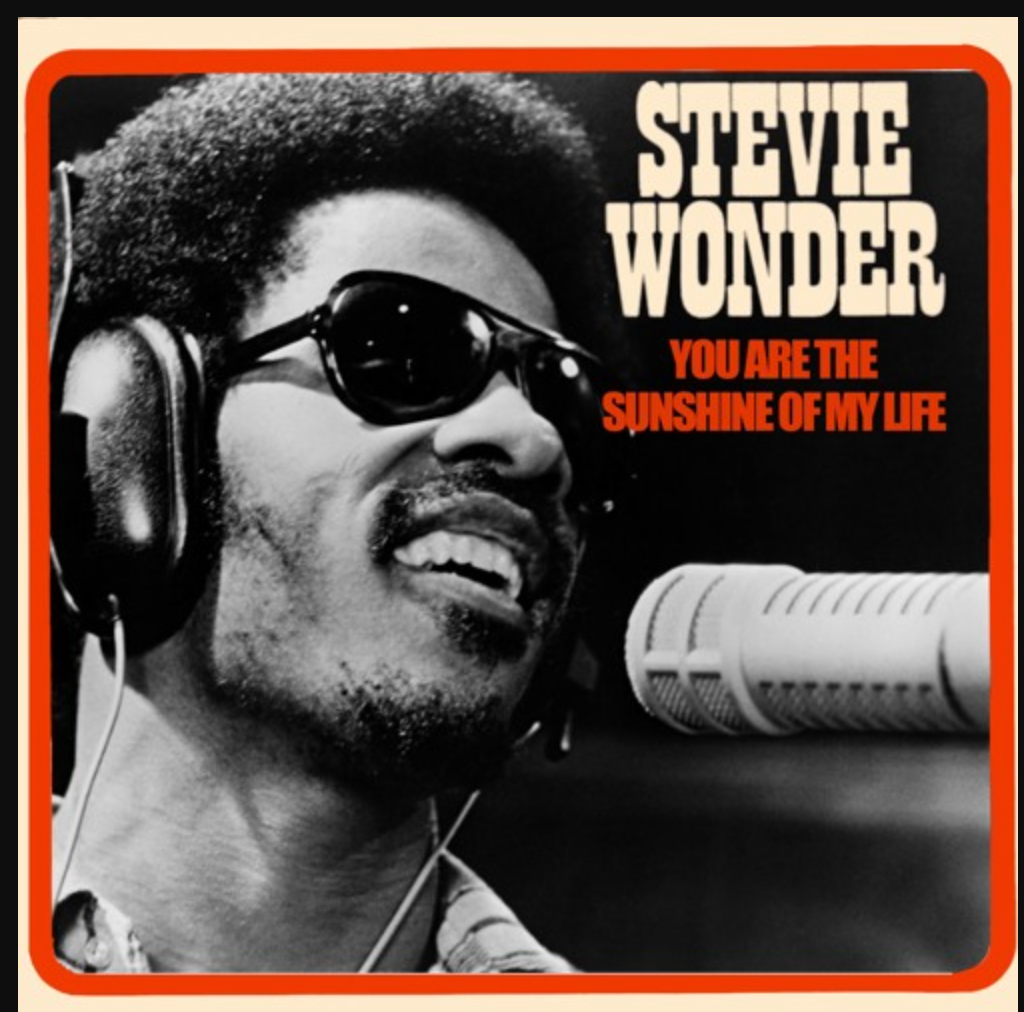 Most Powerful Love Songs Lyrics of All Time: "You must have known that I was lonely
because you came to my rescue,
and I know that this must be heaven.
How could so much love be inside of you?"
Stevie Wonder gets his second entry on this list because of his superb love song lyrics for "You Are the Sunshine of My Life". The whole thing is great, but it's this part that wins it for us, which is only made better by the light brushy drums and busy congo hits underneath. Classic.
#24. Van Morrison – Sweet Thing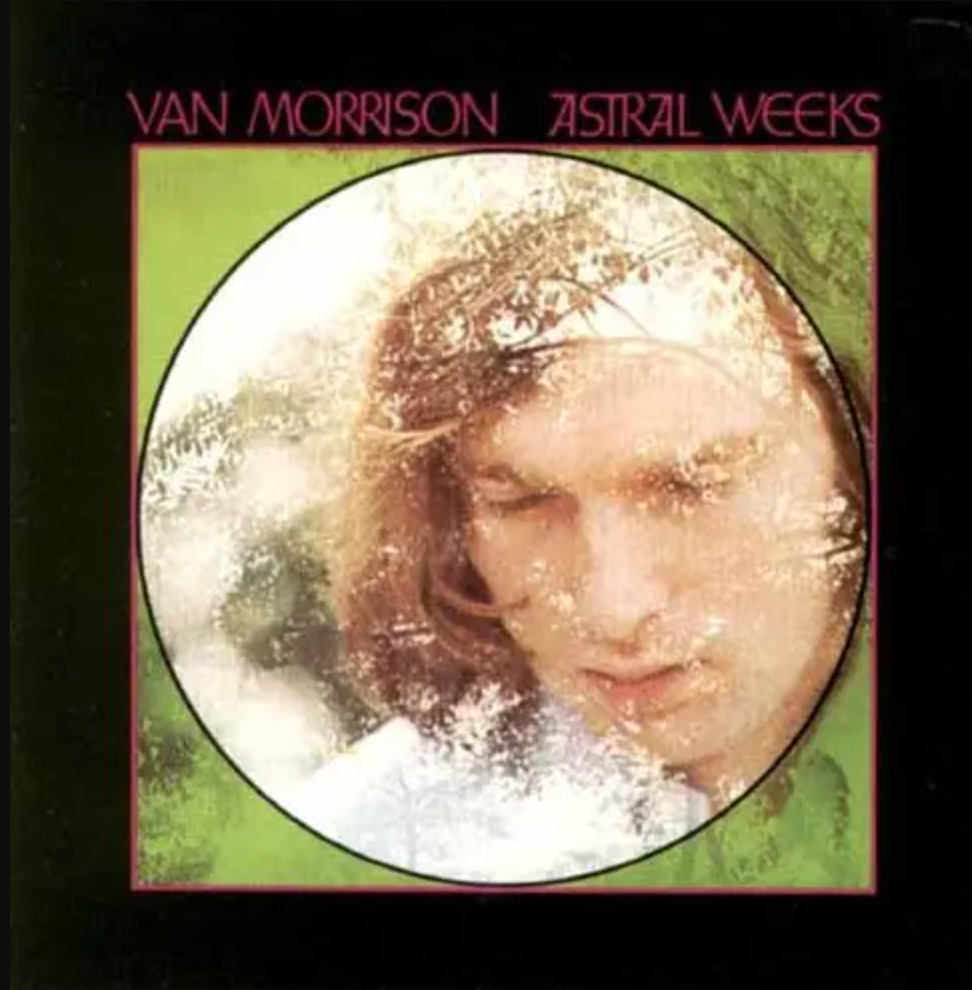 Most Powerful Love Songs Lyrics of All Time: "And I shall drive my chariot down your streets and cry,
"Hey, it's me, I'm dynamite, and I don't know why",
And you shall take me strongly in your arms again,
And I will not remember that I even felt the pain."
Van Morrison may have gained a reputation for being pretty cantankerous in his older age, but "Astral Weeks" contains all the optimism and exuberance of being young. It also has some excellent love lyrics, like these bars from the immaculate "Sweet Thing."
While not everyone can be a master songwriter like Van The Man, you can write killer lyrics if you follow the tips in this article: "How to be a songwriter lyricist."
#25. Kacey Musgraves – Butterflies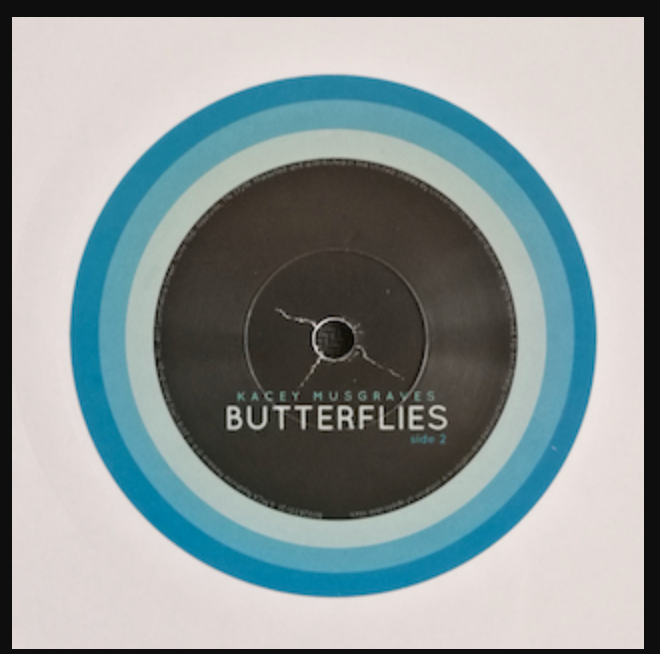 Most Powerful Love Songs Lyrics of All Time: "Now you're lifting me up instead of holding me down,
stealing my heart instead of stealing my crown."
These classic lyrics are all about the difference it makes when you find someone healthy for you. It's one for those of us who have turned out back on toxic relationships in favour of unions that lift us up to the best versions of ourselves.
#26. Al Green – For the Good Times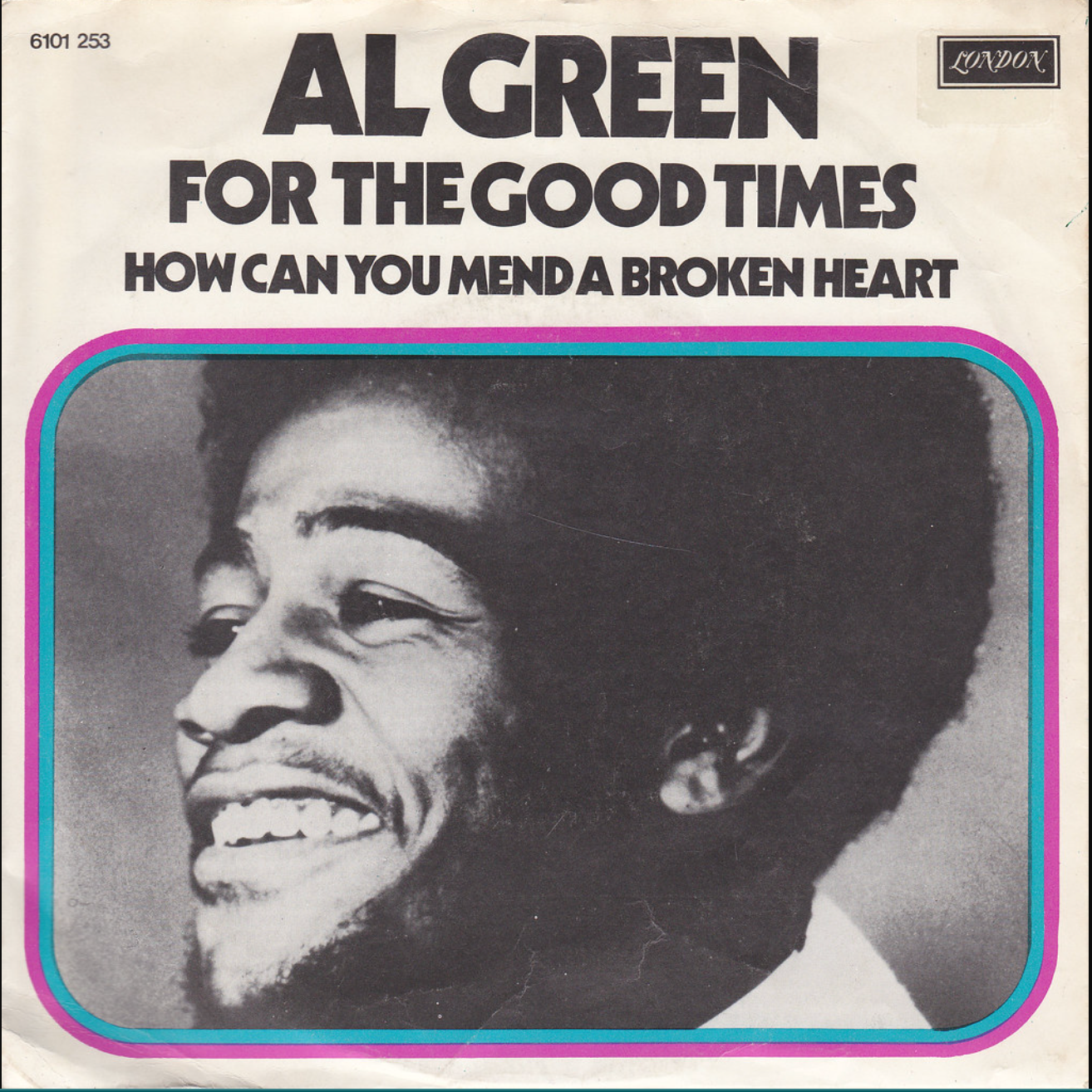 Most Powerful Love Songs Lyrics of All Time: "Let's just be glad,
We have this time to spend together,
There is no need,
To watch the bridges that we're burning."
Al Green could sing about anything, and it would feel meaningful. But these song lyrics show us that even if love isn't forever, the memories are.
#27. Katy Perry – Unconditionally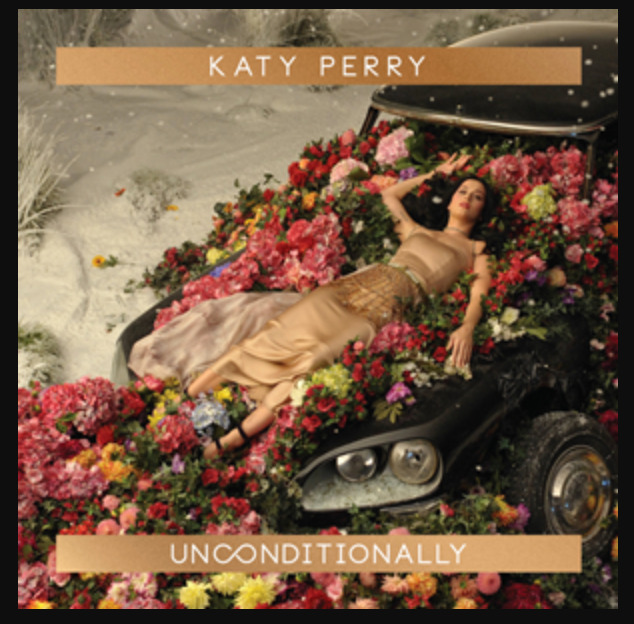 Most Powerful Love Songs Lyrics of All Time: "All your insecurities,
all the dirty laundry,
never made me blink one time."
They say love is blind, and this lyric certainly underlines how it feels to meet someone and rush in and discard the red flags because it just feels right.
#28. Eric Clapton – Wonderful Tonight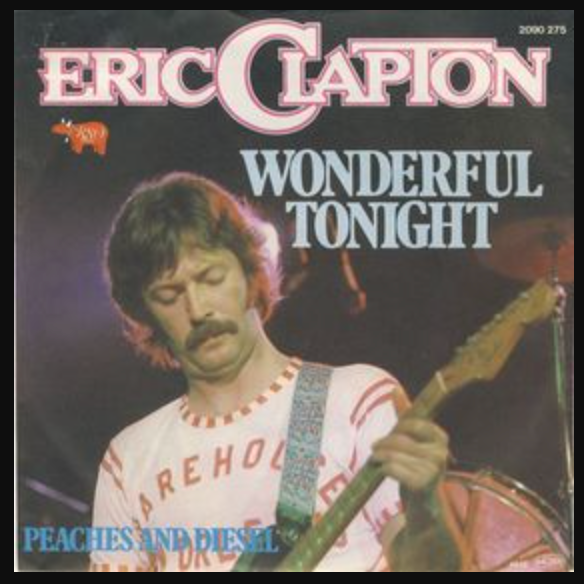 Most Powerful Love Songs Lyrics of All Time: "I feel wonderful because I see the love light in your eyes.
And the wonder of it all is that you just don't realise how much I love you."
While Clapton is probably best known for his spectacular guitar riffs, he could write a love song when he needed to.
This track is one of the best, and the guitar is pretty special too.
#29. 50 Cent – 21 Questions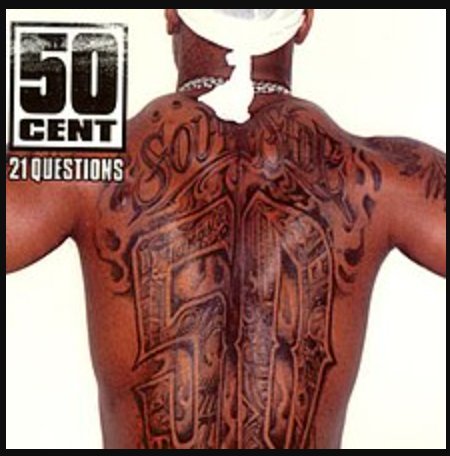 Most Powerful Love Songs Lyrics of All Time: 'I love you like a fat kid loves cake."
It's not classy, and it's pretty tasteless, but competing with that kind of love is not easy.
#30. The Black Keys – Everlasting Light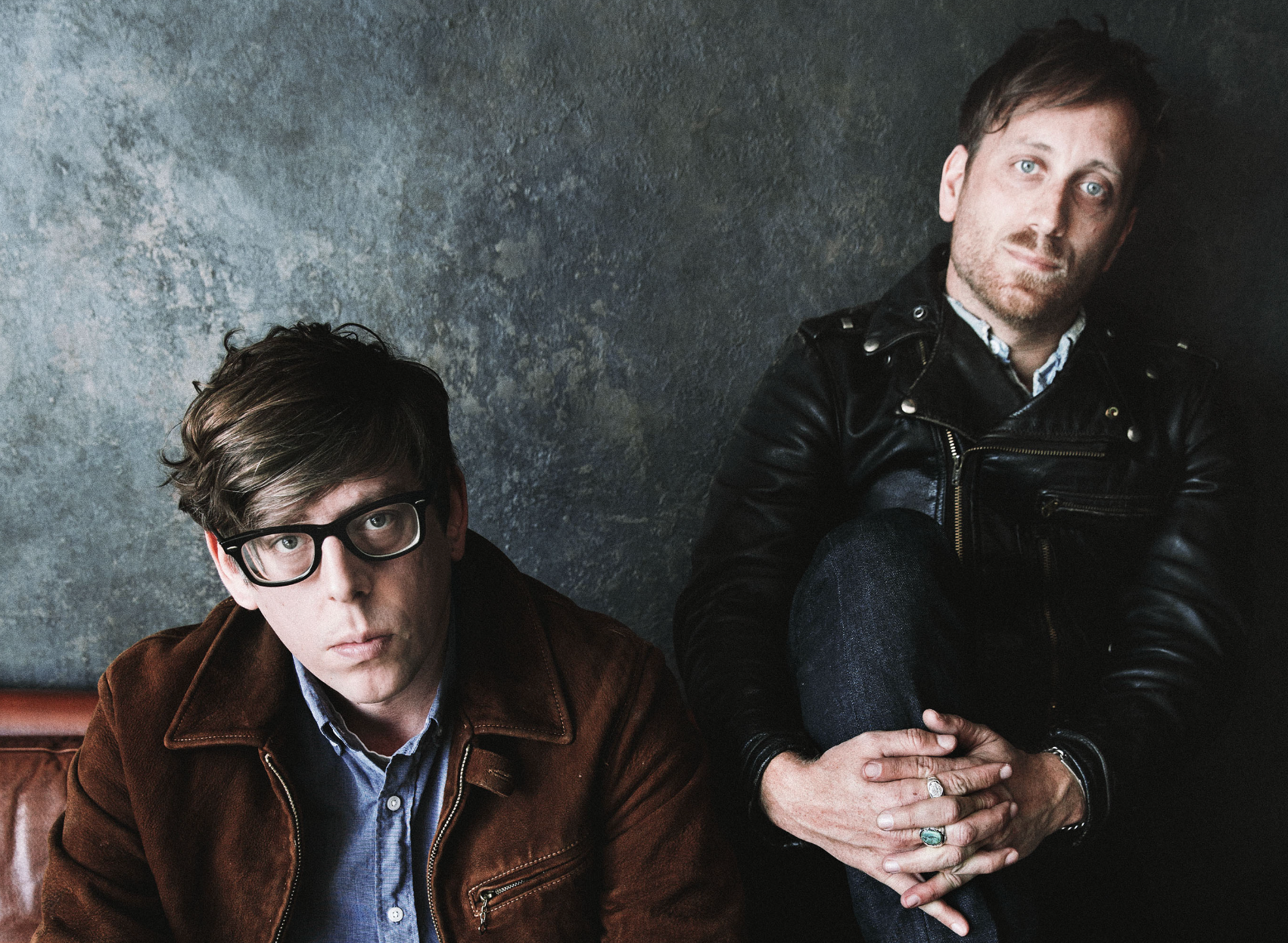 Most Powerful Love Songs Lyrics of All Time: "Love is the coal,
That makes this train roll."
There are no more fitting lyrics for a song that chugs along like a freight trend. The Black Keys nail it with this foot-tapping classic.
Final thoughts
So, what did you think was the best romantic song lyric on this list? We hope you found something to inspire your own work.
If you want to improve your songwriting, buy The Complete Songwriter Expert Track here now.
From the blog
Sometimes writing songs is easy. The ideas are flowing, and you feel so inspired that you can't get your ideas down onto the page quickly enough. However, other times, you can't write songs to save your life. So what can you do to get your creative juices flowing again? How can you come up with songwriting ideas when you've got nothing in the tank?
The 5/4 time signature has an unusual feel. It works by using five quarter notes in a space where four would exist in conventional 4/4 timing. While this makes it rather challenging to dance to most music written in 5/4 timing, you can find yourself tapping along to it when done right.
Music theory defines and underlines any piece of music. It contains the way artists create music and how it's performed and heard—including the cultural and historical contexts that arise. Likewise, music theory studies the concepts that form the melodies, harmonies, and rhythms of your favourite songs.